Assembly of Geeks Considers Nerdrage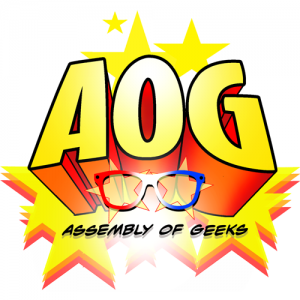 This week's Assembly of Geeks episode "To Nerdrage or Not To Nerdrage" is posted. From the show notes:
Geeks are passionate!  Sometimes, the passion can turn into nerdrage. That rage can sometimes have a positive impact, while other times it might be pre-mature or even unnecessary.  In today's geek assembly meeting with Jen Rhodes from the Anomaly Podcast we examine at the recent cases of nerdrage:

1. David S. Goyer's comments about She-Hulk.

2. The cast of Star Wars: Episode VII.

3. The #WeWantLeia campaign aimed at adding Princess Leia merchandise to the Disney Store Star Wars line.

The Fantastic Fortress has been fully repaired and upgraded since the monster attack, and nobody is more excited than GANNIN.  So much so, he leads the geek news report meeting with stories about Mark Hamill's concern about Episode VII hype, the Ant-Man director fallout, the confirmation of Billy Dee William's involvement in Star Wars Rebels, the re-release of Ghostbusters, the addition of Howard Stark to the Agent Carter series and a smelly new app.

We also announce a Star Wars Rebels prize pack drawing!
Since I have been tackling Darth Real Life the past few weeks I am going to allow Dunc at Club Jade, Alyssa Rosenberg of the Washington Post and Johnamarie Macias of the Wookiee Gunner make the points I would have made on Episode VII casting, diversity, Star Wars' relationship with female fans, and speaking up about it.
You can also subscribe to the show on iTunes.
---
For updates on all things FANgirl follow @FANgirlcantina on Twitter or like FANgirl Zone on Facebook. Assembly of Geeks news can be found @GeeksAssemble.