Assembly of Geeks: Geeks of Christmas Past, Present, and Future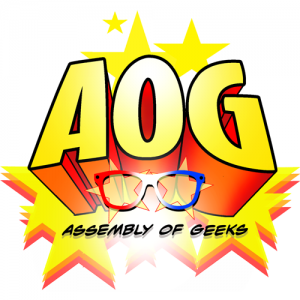 Episode 14 of Assembly of Geeks celebrates the holiday spirit. From the show notes:
Today you will be visited by three geeks who want to talk about Christmas past, present and future.  You will also be visited by a voice named GANNIN who dabbles in Merry Christmas alarms and high-tech sleigh advancements.  Your day will be filled with candy canes, cookies and turrets that fire Christmas colors.  In other words…welcome to the Assembly of Geeks holiday show.
You can also subscribe to the show on iTunes.
---
For updates on all things FANgirl follow @FANgirlcantina on Twitter or like FANgirl Zone on Facebook. At times she tries the Tumblr.