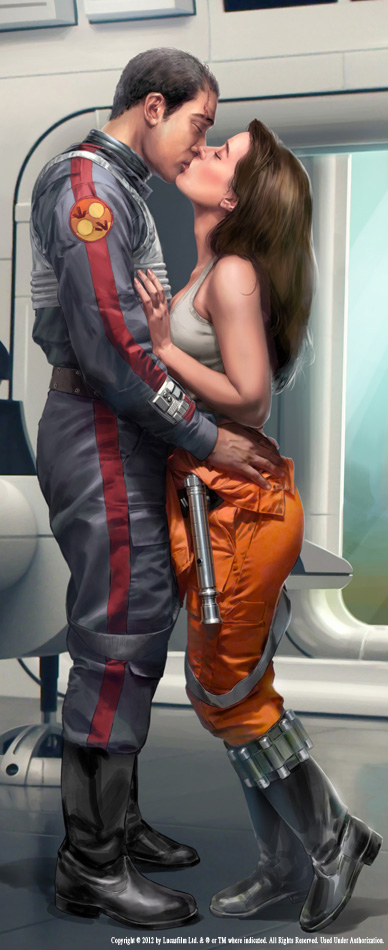 February brings my favorite holiday: Valentine's Day! And heck yeah, I will use any excuse to put this picture in a post.
---
Valentine's Day – Look for a few posts around the web, including my third annual post over at Suvudu that honors the day of romance.
---
Wynde – Now that my novel is available in print and ebook formats, I'm excited to continue discussing the story, the characters, and my writing process. At least two stories in the Fireheart Series need to be wrapped up and submitted. I suspect sneak peeks will be found here.
---
Fangirls Going Rogue – Geek extraordinaire Amy Ratcliffe and amazing Star Wars voice actor James Arnold Taylor join Teresa and me on this month's podcast. I also have several other podcast appearances lined up, including one of my favorites: Skywalking Through Neverland.
---
Here are a few of the other things we're looking forward to in February:
New Star Wars Books
Star Wars: Legacy: Volume 3 – February 5th
New Star Wars Comics
The Star Wars #5 – February 5th
Star Wars #12 – February 12th
Dawn of the Jedi: Force War #4 – February 19th
Legacy #12 – February 26th
New Movies
The LEGO Movie – February 7th
The Monuments Men – February 7th
Robocop – February 14th
Winter's Tale – February 14th
Pompeii – February 21st
Television Returning Shows & Premieres
Star Crossed – Friday, February 14th on The CW
Dallas – Monday, February 24th on TNT
Latest posts by Administrator
(see all)