Welcome to 2014: Thor > Superman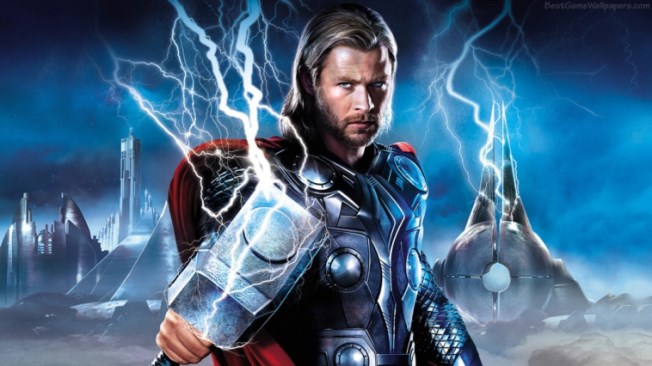 I've discussed a few times in 2013 how Marvel has impressed me with their superheroes and storytelling, and how much DC has not. Superman and Wonder Woman were my heroes growing up. Yet last year proved that returning to one's youth doesn't always live up to the fond memories.
I liked Superman Returns and Brandon Routh's take on the iconic hero. He reminded me of Christopher Reeve, and the movie seemed like a natural beyond-the-origin story. Man of Steel, on the other hand, left me numb. By comparison Thor: The Dark World made me care about its heroes and heroines, and even its anti-hero.
In his Grantland article about how Marvel chose its movie directors, Matt Patches describes the selection process for both of the Thor movie directors. On Kenneth Branagh:
Marvel asked Branagh to do exactly what he had been doing for 20 years: transplant characters from an archaic era into a familiar setting. A decade of development took a swift kick to the ass by a Shakespearean scholar. In a profile on the film, the New York Times recounted Feige's thought process. "'I was intrigued by the notion of somebody who could take one of our more' — he paused to find the right description — 'high-concept heroes and translate him for the masses.'" In the same piece, Branagh reveals a hunger for Hollywood filmmaking and the hoops he jumped through to convince Marvel he was the right person for Thor. But of course he was — Branagh shaped the core script for Thor, that fundamental dramatic relationship between Thor and his brother, Loki, and Marvel doused it with Avengers-fueling mythology.
Branagh moved on to other solid franchise movies, with Jack Ryan: Shadow Recruit and a live-action Cinderella. It is interesting to note that Joss Whedon also showed his Shakespeare chops by directing Much Ado About Nothing during a vacation from The Avengers' post-production. Thor 2's director, Alan Taylor, had a limited resume, but apparently the right stuff when it came to humanizing a god.
Earlier this week, I laid out the resolutions I feel Star Wars needs to work on as a franchise, one of which was creating heroes. During the writing of that piece, an article in the National Post's Cultural Lessons of 2013 caught my eye with its title "Thor is the New Superman"  (via io9). Writer Steve Murray says:
Thor is fun the way Superman should be; his cape is bright, hopeful red and you want to hang out with him. The Superman of Man of Steel is a guy you want to keep your distance from, more coldly alien than the Asgardian who just arrived there. They're both immigrants to Earth, but even though the Man of Steel Superman was raised here, Thor feel more connected to humans in his movies, more their champion. More their Superman.
Essentially this is the pivot point the Star Wars franchise is balanced upon. It already faces enough skeptics from the Prequel Trilogy. How those movies' dark tone bled into and set the tone for the path of the Expanded Universe in the following years did not help with the skepticism. If Episode VII doesn't get its superhero right, then 2015's Cultural Lessons might have Marvel's superheroes on top again. Which in and of itself creates an interesting in-house sibling rivalry between the two Disney franchises.
That's not to say that two awesome mega-franchises can't exist, but comparisons can and will happen. Right now in the Disney family, the Marvel cinematic universe is the older sibling who performed well in school, and Star Wars the younger sibling following in that shadow.
---
Tricia has completed her first novel, Wynde – a military science fiction with a fantastical twist that features heroines Vespa and Gemini. For excerpts and tales of her adventures in creating a fictional universe, hop over to TriciaBarr.com.
For updates on all things FANgirl follow @FANgirlcantina on Twitter or like FANgirl Zone on Facebook. At times she tries the Tumblr.