The Word of the Day is Interstitial: Rebels Update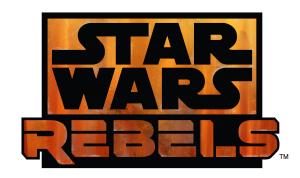 In an addendum to the listing for the Rebels Read-Along Storybook, Disney included in their "key selling points" the fact that the animated show Rebels will begin in the summer of 2014 with "four short-form interstitials" that "introduce viewers to the characters." (Source: Knights Archive)
Interstitials are short segments that run between programming used to promote a new show or a timely initiative like the celebration of Hispanic Heritage month or the "I Am a Princess" campaign.
The show proper will debut in the fall of 2014 on Disney Channel and Disney XD, with the season then continuing to air on Disney XD. The timing of the interstitials is close to the annual Star Wars Weekends at Hollywood Studios in Orlando. Perhaps the interstitials will be unveiled then?
New York Comic Con will host a Star Wars Rebels panel on Saturday, October 12. FANgirl contributors will be there in force to provide you with all the details.
Star Wars Rebels: The Might of the Empire

Time: 2:45 PM – 3:45 PM
Location: Empire Stage 1-E Presented By: Arizona Beverages

What happens when the Galactic Empire takes over a planet? What if Imperials took interest in your world, and garrisoned stormtroopers and TIE fighters to maintain order? Star Wars Rebels, the thrilling, all-new animated television series from Lucasfilm for Disney XD will ask those questions – and so will this panel hosted by Lucasfilm's resident Star Wars expert, Pablo Hidalgo.

Details on the show are closely guarded, but fans at NYCC will get a first look at new art from the series, and learn new information about the formidable forces of the Galactic Empire. Star Wars Rebels is set between Episodes III and IV, and it is a dark time in the galaxy. In the spirit of the original trilogy, the Empire is once again the preeminent villain of the saga, and Star Wars Rebels puts the awesome might of Imperial forces in the spotlight.
---
Megan Crouse writes This Blog Is Full of Words and has also published poetry and short fiction. She is currently working in journalism and paying a lot of attention to pop culture, fandom studies, and Darth Maul. Follow her on Twitter @blogfullofwords.