What Drives These Powerful Women Behind Star Wars?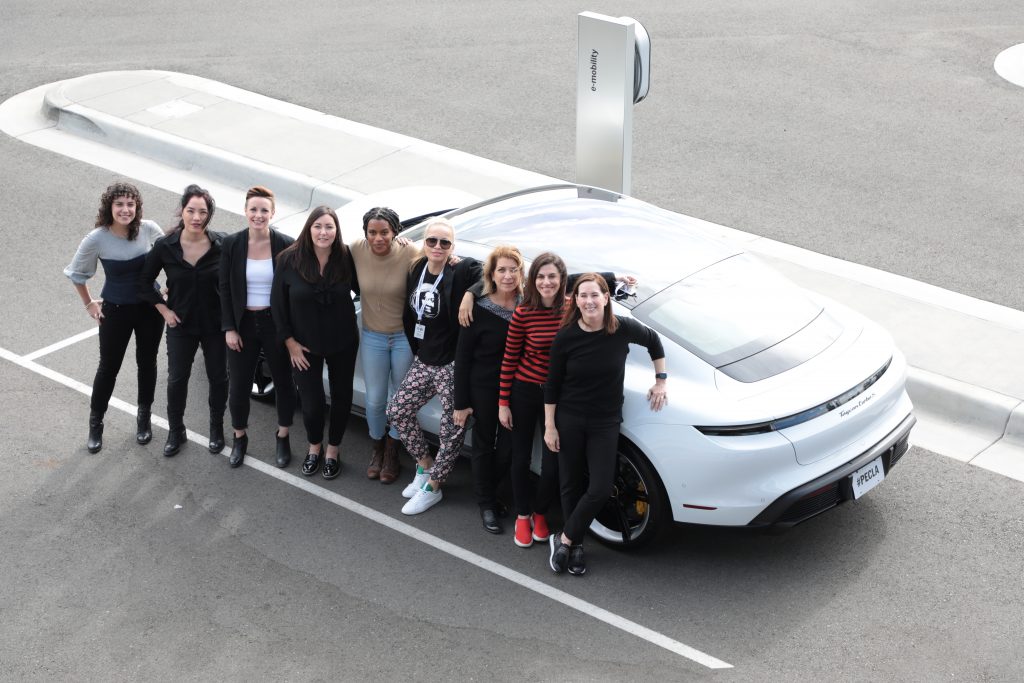 What do Porsche and The Rise of Skywalker have in common? Surprisingly more than you might think, including the drive to promote women in film. On November 19th, Porsche invited Lucasfilm female filmmakers and members of The Alliance of Women Directors to join in a conversation entitled "Women of Lucasfilm – What Drives You?" The center also treated us to a fancy brunch and a ride around the intense Porsche Experience Center Test Track at speeds up to 110 MPH. Kids, don't try this at home.
The panelists from Lucasfilm included the studios' President, Kathleen Kennedy, Deborah Chow (Director, The Mandalorian and Obi-Wan Series), Victoria Mahoney (Second Unit Director, The Rise of Skywalker), Lynwen Brennan (Exec Vice President & General Manager), Michelle Rejwan (Producer, The Rise of Skywalker), Maryann Brandon (Editor, The Rise of Skywalker), Rayne Roberts (Director of Development, Lucasfilm Story Group), Bonnie Wild (Skywalker Sound SFX Editor).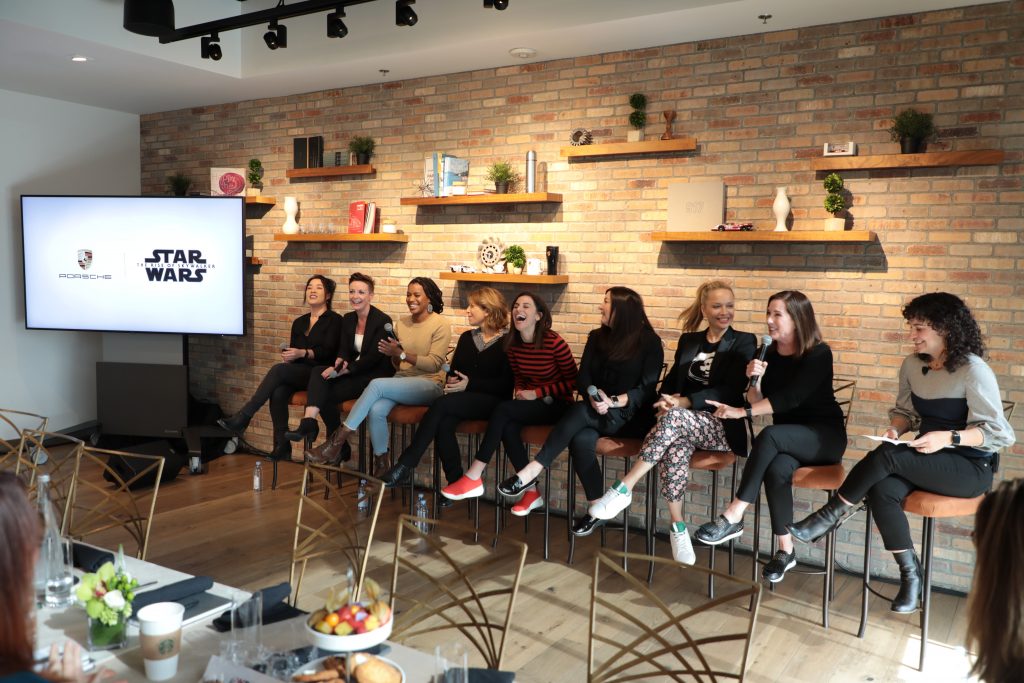 Andi Gutierrez of the Star Wars Show moderated the all-female panel, and began by asking "What drives you every day?" Katheen Kennedy jumped in with the quip "a Porsche!" But then got down to business.
Kathleen Kennedy: I entered the film industry with a lot of men, and spent a huge amount of time being mentored mostly by men. And so I think that this incredible group sitting here is my inspiration. Being able to reach a point where the film industry can be populated with women across the board in all areas of the business is the goal. That is something that I feel incredibly inspired about. And thankful and grateful that I work with all these amazing women.
Despite the amount of Lucasfilm women at this event, they assured us that they are still a minority in their respective fields, and all want to change that. Victoria Mahoney was especially eloquent.
Victoria Mahoney: I am always aware of the ache to make things even between men and women. Leveling the playing field. I wake up each day wanting to kick butt and make that happen.
She was so passionate that she received a huge round of applause after this speech. The other women on the panel are passionate about creating. In fact, Deborah Chow addressed this point-blank, "I love to create. To invent something that didn't exist yesterday." The Mandalorian, Chapter 3, didn't exist in the public consciousness until November 22nd, and it's safe to say that the episode has completely rocked the Star Wars fan community in the best way. Chow is also slated to direct the Obi-Wan series coming to Disney+, and fans are excited that she is attached.
Beyond craft, these women are committed to storytelling by any means necessary.
Maryann Brandon: When film editing, it's about creating story. Just when you think you don't have the answer, you shift something around and the film starts to sing and you get there when you never thought you would.
Lynwen Brennan: I love being scared. That's what drives me. That's why I came into Visual Effects, because you're constantly terrified. If you're not scared then you're not pushing the envelope enough. You need fearlessness to drive the story forward.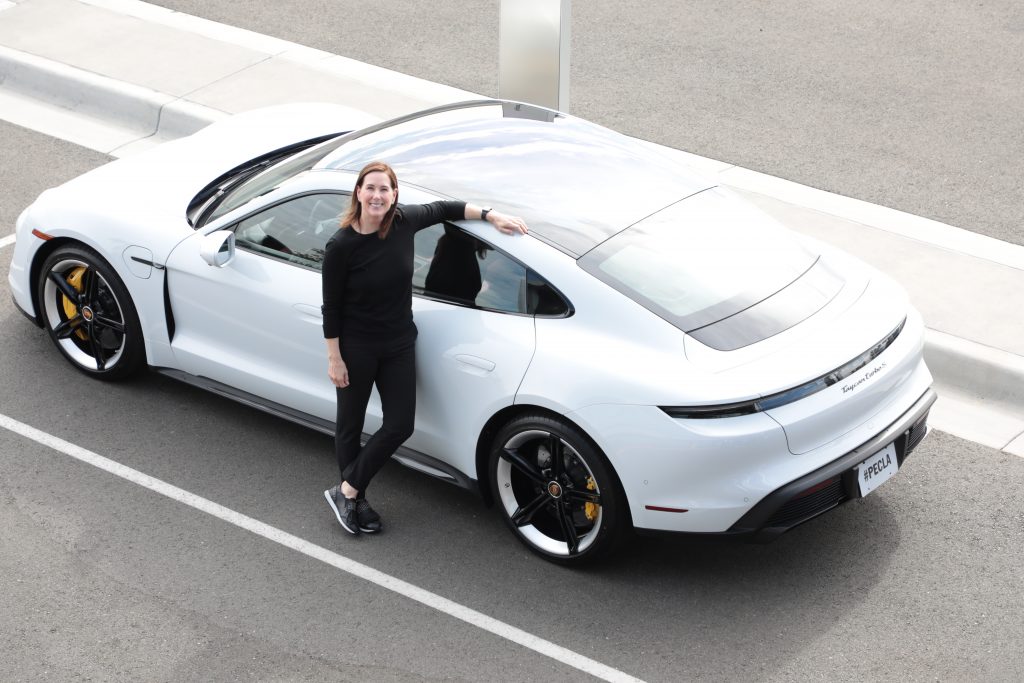 Looking ahead at incorporating women into filmmaking, Kathleen Kennedy assured us, "Star Wars on TV has given us a great opportunity to bring women in and we're doing it voraciously. When trying to decide on a director for Mandalorian, I was looking at dailies and saw some action footage. I picked one out that I thought was the best and learned later it was shot by Deborah Chow."
Indeed, The Mandalorian has given Deborah Chow and Bryce Dallas Howard the opportunity to direct. The show also paves the way for a new technology called Stagecraft which Chow explained to the fascinated audience.
Deborah Chow: "Stagecraft Technology allows the filmmakers to bring exotic locations to the set, rather than take the whole crew to these locations. The set is wrapped in giant LED screens that move in response to camera movements. This allows for all new possibilities for a TV show and its budget. For instance, it can be Magic Hour all day. You can go back to a location for a half-page of script. And this technology changes the actors' performance, because they can see what they are reacting to (unlike green screen).
The women of Lucasfilm are driven to create and committed to storytelling in the Star Wars universe. We are seeing the results of this every week with The Mandalorian, and hopefully soon in The Rise of Skywalker. Rayne Roberts of the story group left us with this tease about Rey.
Rayne Roberts: "As we develop new stories and new characters, our job is to maintain the emotional legacy of Star Wars but add more that speaks to the filmmakers' own interest and experience. That helps it to feel fresh. I think about how Daisy inhabits Rey – Rey is so comfortable in her power. We wanted to see this woman who was going to find her power, and that's what we're going to discover in The Rise of Skywalker."
Thanks to Porsche, powerful women of Lucasfilm connected with the Alliance of Women Directors and we all learned something about ourselves. I look forward to the day when, as Kathleen Kennedy said, women permeate all areas of filmmaking equally. In the meantime, we can look forward to The Rise of Skywalker, and with it, the unveiling of Porsche' first completely electric car – the Taycan.
I'll leave you with this parting thought – what drives you?
For more thoughts on the powerful words from these women storytellers, check out on the latest episode of Fangirls Going Rogue.
Author Sarah Woloski is host of Fangirls Going Rogue and Skywalking Through Neverland podcasts. Connect with her on Twitter and Instagram @JediTink