Fostering Fashion Auction To Unite Fashion, Fandom, & Philanthropy at SDCC
The Fostering Fashion Auction, a collaboration between superhero apparel company Hero Within and New York designer and 2015 Her Universe Fashion Show winner Letal Platt, is set to debut at this year's San Diego Comic-Con.
In past years Hero Within's founder Tony Kim has been known for wearing clothing made out of the giant WB-branded swag bags given away each year at SDCC. This year two original jackets will be made out of 2018 swag bags to be auctioned off during the week of the show. These jackets can be worn or appreciated as an artistic homage to Comic-Con 2018. Platt will be working to get the men's and women's medium-sized jackets ready for a Preview Night display.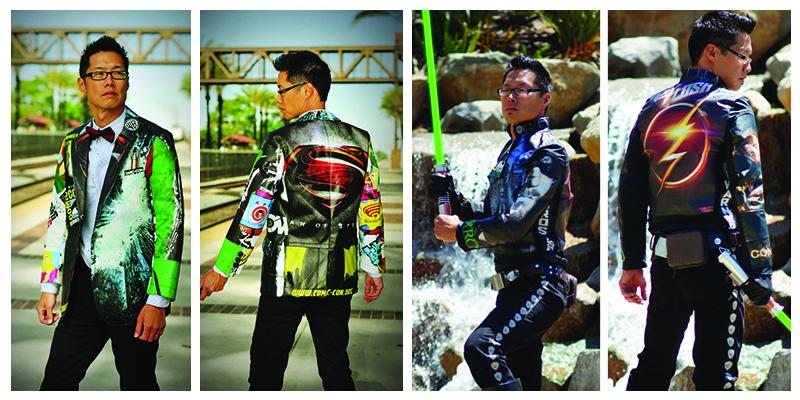 Proceeds from the Fostering Fashion Auction are set to go to providing age appropriate comic books for foster children in Orange County. Learn more about the cause and why it's important to Hero Within on their website. To participate in the silent auction you'll have to be at San Diego Comic-Con. Bids can be placed in the Hero Within booth (#2047) in increments of $25. The auction ends on Sunday, July 22nd at noon.
You'll be able to see the auction jackets in the Hero Within booth and on display at to-be-announced events at SDCC. Check out Hero Within's Twitter and Facebook to find out where and get further auction updates. We'll also post an update here with photos of the jackets once they're available.