Solo: A Star Wars Story Review (Spoiler-Free)
I want to give Solo a hug – the character and the movie. They both seem like they could use it.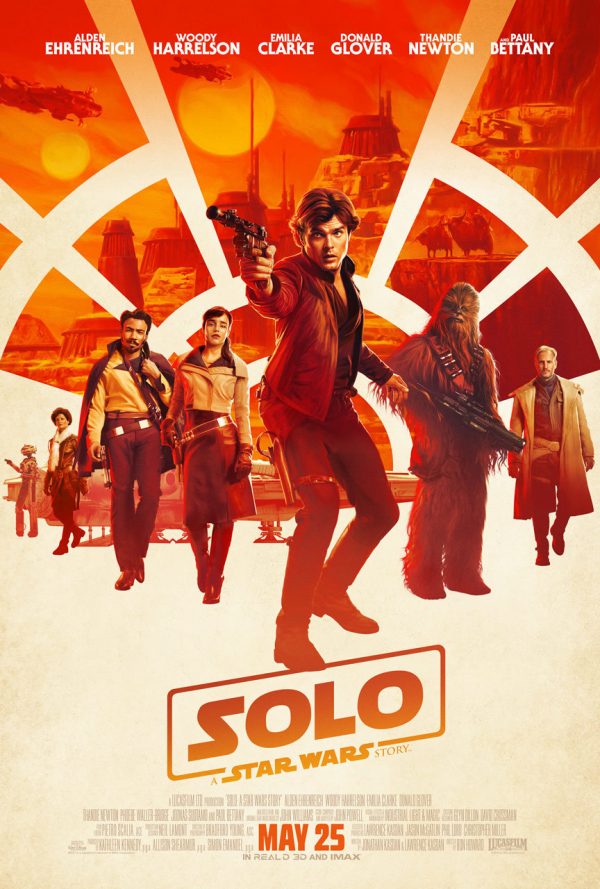 Solo: A Star Wars Story is the adventure of an orphan named Han grabbing for freedom, determined to find a better life wherever he can get it. Its humor and action mask a somewhat sad series of events dotted with moments that if not immediately, will ultimately bring some good to the protagonist's life.
We knew it couldn't have been the rosiest of times since Han has to end up on the path to becoming the sardonic, cantankerous, hotshot so many of us love from Star Wars: A New Hope. What is cool is that the movie itself hits a lot of events you'd expect an earlier Han Solo tale to hit, but it doesn't hit them all quite in the way you'd expect.
Alden Ehrenreich is a standout as Han and as someone who has been rooting for him since the casting announcement along with being a big Han fan I am very pleased. Ehrenreich captures Solo's charm along with his uncanny ability to keep sliding in and out of trouble. Pay close enough attention and you'll see he's even carried over several Harrison Ford mannerisms.
Meanwhile Joonas Suotamo and Donald Glover live up to the legend and legacy of Chewbacca and Lando respectively. Phoebe Waller-Bridge is a force to be reckoned with as well as a glorious scene stealer. There will be much more to say about Emilia Clarke's Qi'ra when we can talk spoilers but for now I'll just say she does well with the limits she's given. Thandie Newton's Val and Jon Favreau's Rio are the best and most interesting parts of Woody Harrelson's Beckett. My fears that he'd be a lesser version of The Hunger Games' Haymitch Abernathy weren't completely unfounded. Paul Bettany's Dryden Vos is fairly one-note, sucking the air out of every scene he's in. And I can't say much about Enfys Nest at this point except to say I'm really glad Enfys Nest is in this movie.
Lawrence Kasdan and Jon Kasdan's script sets the western and heist trappings with a sprinting pace. In certain aspects it did leave me looking forward to what it'll be like when a woman gets to write one of these though. A high-energy opening coasts along until the same level of intensity is unsustainable. Although it's not a deal-breaker, it's a dip from which the film's vitality never fully recovers. Lucky for us it's not readily apparent that the film had multiple directors. And the look of it all yells Star Wars all over the place.
As much as I aim to review Star Wars movies as films individually in their own right, and theoretically it should be easier to do so with the non-saga installments, the fibers of this one are interwoven with so many found in the other movies. Besides the obvious – that this movie's main character is a major character in four other films – the filmmakers could not resist sprinkling the whole movie with so so many references from and connections to other parts of the Star Wars galaxy. So if you eat that stuff up, you're in for a buffet.
Beyond that I found lines and messages that seem like echoes from the sequel trilogy especially, resonating both forwards and backwards in time. So there were several moments where I found myself emotionally moved from that larger resonance that comes more from deeply knowing the stories and storytelling of Star Wars than for that moment alone in Solo.
When it came to Solo: A Star Wars Story – I was hoping for an enjoyable ride with characters both familiar and new. There may have been some bumps along the way, but ultimately – that's what I got from it. So that hug I was talking about? It's part "Hey, kid. You've been through a lot." and part "Thanks for the ride."
Solo: A Star Wars Story is in theaters May 25th.