Rogue One Jackets From Columbia to be Available Friday
Columbia is now part of bringing to life the dream of wearing movie jackets. This past Friday the long-time creator of apparel, footwear, accessories and equipment for outdoor enthusiasts announced a first-time collaboration with Lucasfilm and Disney by unveiling three Rogue One: A Star Wars Story character-inspired outwear pieces.
In a press release from the Columbia Joe Boyle, Senior VP of Columbia Brand Merchandising and Design said, "We are extremely pleased to announce a first of its kind, outerwear collaboration with Lucasfilm. Star Wars is arguably the most globally recognizable film franchise in the world, and presents us with an unparalleled opportunity to showcase our brand and premier technologies."
The three jackets are: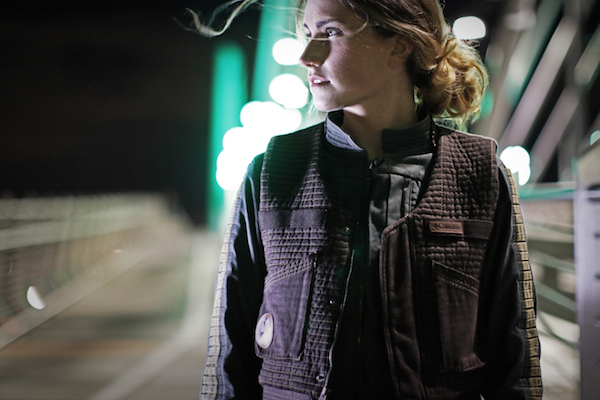 Sergeant Jyn Erso Rebel Jacket: Crafted of stretch twill cotton, Sergeant Jyn Erso's jacket features rugged leather-look details on the sleeves and throughout the garment. The quilted, insulated vest can be worn separately or layered with the jacket to complete your rebel ensemble, and features genuine leather debossed Rebel Alliance patch. The Jyn ErsoTM Rebel Jacket sells for $400.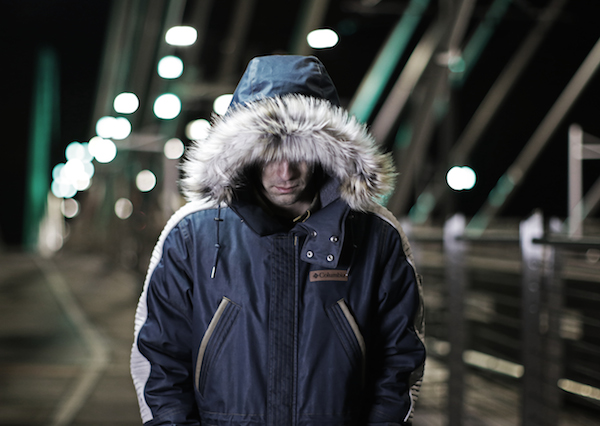 Captain Cassian Andor Rebel Parka:  Built to withstand the harshest conditions, Cassian's parka features a sherpa lined hood, with detachable faux fur trim detail. Omni-Heatä Reflective lining reflects body heat back to the wearer, and Omni-Techä waterproof breathable fabric keeps you dry and protected.  Genuine leather debossed Rebel Alliance patch and premium fabrics pay tribute to this character. The Cassian AndorTM Rebel Parka sells for $500.
Imperial Death Trooper Jacket: Waterproof, breathable and fully seam-sealed, the Imperial Death Trooper Rain Jacket is packed with the same features as Columbia's award-winning OutDry Extreme Diamond Shell Jacket. Reflective Imperial Army shoulder details showcase allegiance to the Dark Side, along with striking design lines and pop color chest zippers that take inspiration from the Death Trooper's imposing armor. The Imperial Death TrooperTM Jacket sells for $450.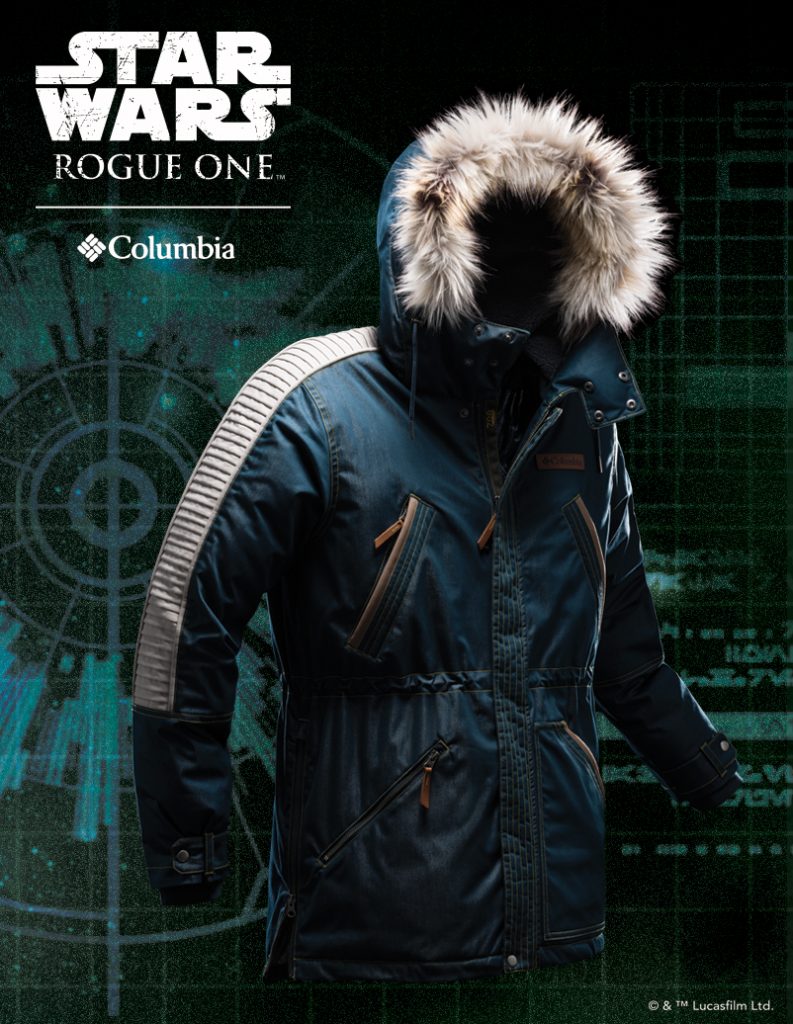 Each of these limited-edition styles will be available in 12 select Columbia retail stores as well as online on Friday, December 9th. Find if there's a store near you through Columbia's Rogue One landing page (it's towards the bottom). If you plan on ordering it online, note the Jyn jacket combo will be sized for women and the Cassian and Imperial jackets will be sized for men.
The Cassian jacket boasts thermal reflective warmth while the Imperial jacket is designed to keep you dry. Will the Jyn jacket at least be warm too? That'll probably take in-person testing to know for sure. Jyn's vest is listed as being insulated and her character-inspired offering has the benefit of being multiple pieces in one. You'll have layering options as you can wear the jacket by itself, the vest by itself, or the jacket and vest together – kind of like Columbia's 3-in-1 Interchange offerings.
Often we see movie-inspired jackets go for practicality or design, sometimes even sacrificing one for the other. From this first look, it seems Columbia has incorporated both with what seems to be a high-level of screen accuracy to boot (for at least two of the pieces). Yes, they're not cheap. My experience with Columbia outwear though is that it lasts a long time.
I'm hoping I get to check them out in person. And if I do, you know my review will be here on FANgirl. In the mean time, hit play below to check out a 360° view of Columbia's Jyn jacket and vest.