Rogue One Rocketing Toward Opening Day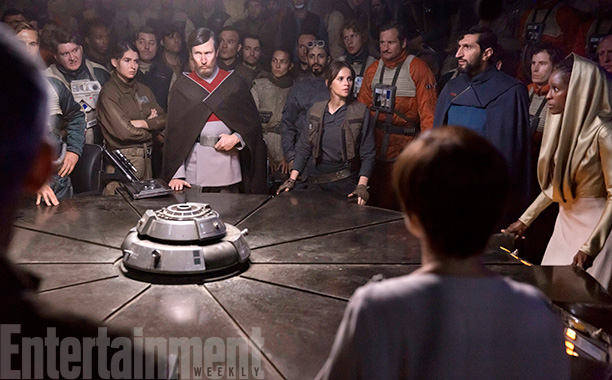 Updated 11/28/16
With Rogue One tickets on sale now, the press blitz in advance of the December 16, 2016, release has begun. Four weeks before the premiere, Entertainment Tonight revealed a featurette that highlights the Big Three – Jyn Erso, Cassian Andor and K2-SO – and also clarifies the film's place on the timeline. Rogue One: A Star Wars Story takes place immediately preceding the events of A New Hope.
Print and online mainstream entertainment sites have also been dribbling new material:
Entertainment Weekly shared new photos, including a very diverse group (see above) gathered around a conference room table, perhaps the formative moments of the Rebel Alliance.
The shield gate appears to be the design flaw exploited in this movie.
LFL President Kathleen Kennedy and Head of Story Kiri Hart spoke with EW's Anthony Breznican about planning future movies. The Story Group/Brain Trust will convene in January, after the first stand-alone Star Wars movie is battle-tested.
"Rogue One felt like a great beginning for because they know about the Death Star plans. They know the things that happened in A New Hope," [Kiri Hart] says. "So it had those familiar elements, those anchor points, but it also was about a completely new set of characters. So it felt like a really good template for the kinds of things that we feel these movies can do."
Forbes seems to think the movie will do well with a $130 million opening week.
Kennedy also shared insight with Variety about the feel of the next stand-alone, the Han Solo movie, which has rounded out its cast with Game of Thrones actress Emilia Clarke.
ABC teased a special look at Rogue One during its Thanksgiving night Disney special, which you can now watch. "Trust" is one of my favorite TV spots.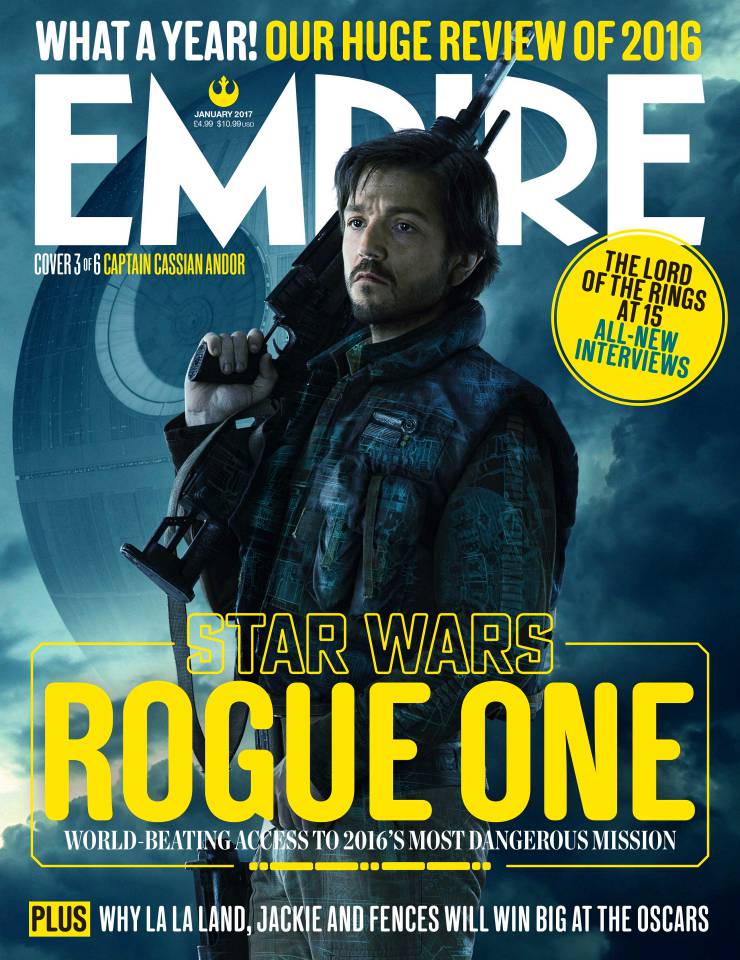 #GoRogue