Supergirl Is Here To Save The Day!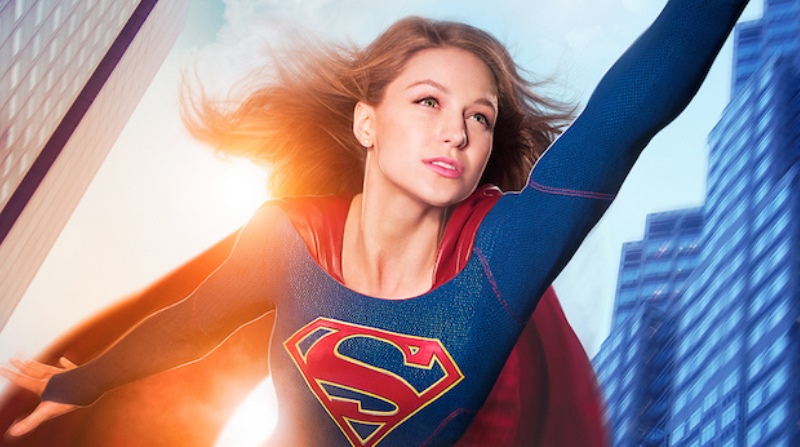 After a seemingly endless rollout Supergirl is finally here. Needless to say, we're excited to follow this new heroine's journey. Here are some interesting pieces we found around the internet in advance of today's premiere:
Alan Sizzler Kistler, a panelist on our Heroine's Journey panel at GeekGirlCon the past two years, compiled a brief history of the character for Tor.com, what worked and what didn't. He ends hopeful:
With all this in mind, there is a lot of potential for the new series to pick and choose the best parts of the Supergirl mythos. It's already on the right track, with a pilot episode that focuses primarily on Kara's decision to be proactive, despite the doubts of others, and on her relationship with other complex women. My own hope is that this inspires a whole new fanbase and galvanizes the elements that truly make the character work.
Oscar-winnning costume designer Colleen Atwood spoke to Vulture about creating Supergirl's look.
The cape: "What I did here is I made an undersuit that zipped up beneath her costume — that holds her cape in place. The weight of the cape isn't pulling the costume around on her body, so it balances a lot better for action scenes."
Coming Soon pulls together all the featurettes available at CBS. Speaking of the costume:
Showrunners Greg Berlanti and Ali Adler spoke to Parade. They have obviously put a lot of thought into creating a heroine's journey, including elements like building a team and finding multiple mentors. They also address using "girl" in the name, as opposed to Superwoman:
In the pilot, Calista Flockhart gives a big speech about why it's Supergirl and not Superwoman. Where did that come from? Did you anticipate backlash about the word girl in the name?

Greg Berlanti: That speech was in the original pitch for the show. One thing I have found is sometimes the temptation is there by executives to alter things that are part of the DNA of what was so great about the comic book. We really wanted to be protective of the name of the show. We wanted to have a conversation with our characters that we believed our audience may be having in terms of, she's an adult woman, why isn't it called Superwoman? That was the origin of it. It was pretty much always in existence.
Geek Kay had an early look at the premiere at Wizard World and shared her thoughts last month. Supergirl premieres tonight at 8:30 p.m. ET/PT on CBS.