The Hunger Games Pays Tribute To Its Fans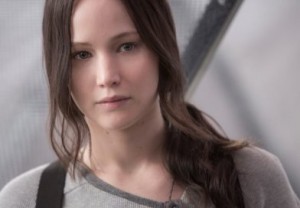 The Hunger Games franchise continues to give back to its fans with the launch of The Hunger Games Tribute. Teaming with Samsung, Lionsgate is hosting a fan-voted awards recognizing The Hunger Games fans for their contributions to fandom. (via Panem Propaganda)
From now until October 25, vote for your favorite Film Moments and Fan Art. Winners will be honored at The Hunger Games Tribute Global Fan Appreciation Event at the Samsung Studio in Los Angeles on October 31st. The cast of The Hunger Games: Mockingjay Part 2 will be on-hand to reminisce on the series as it comes to an end.
Similar to Star Wars' Art Awakens, fan artists will have a chance to win a trip to Los Angeles for the event.
Also this week, new Mockingjay Part 2 stills have been released, including images of Katniss, Cressida, Pollux, Beetee, Peeta, Paylor and Lyme. (via Down With The Capitol)
Tickets for Mockingjay Part 2 will go on sale on October 1st. You can help support FANgirl by signing up for email notifications from Fandango by using the link below.
The Hunger Games: Mockingjay – Part 2 opens 11/20. Sign up for a Fandango FanAlert to find out when tickets are available near you!