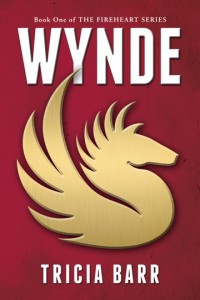 September is back-to-school for some, the waning days of summer for others. At FANgirl it's a month to look forward to exciting times ahead.
---
Wynde and the Fireheart Series – Now that we're well into Wynde's release period, I've decided it's time to lift my self-imposed ban on discussing spoilers and begin talking about some of my writing and storytelling decisions in creating the novel and its characters. Up first, a discussion of how the Heroine's Journey shaped the core of Vespa's arc in the first book.
---
GeekGirlCon Preview – I'm thrilled that this year FANgirl contributors will be representing on TWO panels at GeekGirlCon, held October 11-12 in Seattle. We'll have previews of both topics, and introduce the panelists. (Okay, I'll admit it – one of them is a Star Wars panel.)
---
And a Surprise… – We have a surprise to unveil later this month at FANgirl, as well. Stay tuned for more.
---
Here are a few of the other things we're looking forward to in September:
New Star Wars Books
Star Wars: A New Dawn (by John Jackson Miller) – September 2nd
New Movies
The Maze Runner – September 19th
The Boxtrolls – September 26th
Television Premieres & Returning Series
Dancing with the Stars – September 15th
New Girl – September 16th
Madam Secretary – September 21st (series premiere)
The Good Wife – September 21st
Gotham – September 22nd
The Big Bang Theory – September 22nd
Sleepy Hollow – September 22nd
Marvel's Agents of S.H.I.E.L.D. – September 23rd
Person of Interest – September 23rd
Nashville – September 24th
Once Upon a Time – September 28th
Revenge – September 28th
Castle – September 29th