REVIEW: Star Wars Art: Illustration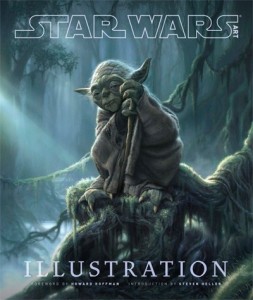 Having previously reviewed the first two entries in the Star Wars Art series, Visions and Comics, Mary returns to review the newest book, Illustration. Although the timing of its release left it overshadowed by the announcement of Disney's purchase of Lucasfilm, Illustration is yet another incredible resource for fans of the visual and artistic side of Star Wars. Mary writes:

The quality of art in Illustration is simply outstanding. On the pages of this book are scenes that might have taken place off-screen during Star Wars movies. There are other "stills" – moments in time – beautifully rendered and uniquely imagined that serve to expand readers' own ideas of the core Star Wars stories. It is a cultural, fan, and art appreciation reference. And, we might hope, a meaningful book for the assembling team that will usher the franchise into new territory.
Click onward for her full review.