REVIEW: Star Wars: X-Wing: Mercy Kill by Aaron Allston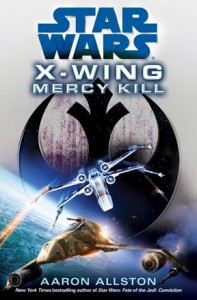 At Celebration V, I was one of the whoopers in the audience when the next X-Wing book was announced. Release day for Mercy Kill is finally here! Ever since I had the chance to read it in preparation for my interview with Aaron Allston for Star Wars Insider #135, I've been on the edge of my seat waiting for everyone else to be able to read it too – and for all the fan reactions to pour in and fun discussions to begin.
Kay contributes our spoiler review of Mercy Kill. I can't say I'm surprised that she really liked it, too.