REVIEW: Willow (2022 Television Series)
In a year of big fantasy and on the heels of Lucasfilm's critically acclaimed Andor, the existence of the Willow television series is about as meta as you can get. The 1988 fantasy film with the same title told the adventure of the little person and Everyman farmer Willow, who embarks on a journey to return an orphaned child, Elora. As an intellectual property, Willow reemerges among giants when considering that this year the Lord of the Rings, Game of Thrones, and Star Wars franchises also have put forth new series expanding their mythology.
It certainly piqued our interest at FANgirl Blog when Willow's trio of female leads – Ruby Cruz (Mare of Easttown), Erin Kellyman (Solo, The Falcon and the Winter Soldier), Ellie Bamber (The Serpent) – were introduced on stage at Star Wars Celebration this year, but that excitement was tempered by the fact that Solo scribe Jon Kasdan serves as showrunner. We've documented the underwhelming and sometimes problematic portrayals of Solo's entire slate of female characters. Lucasfilm continues to create shows built around diverse casts but lacks a strong track record of inclusion at key creative roles. Jon Kasdan – the white, male son of a venerated Star Wars screenwriter – wanted to expand upon Willow, and despite the odds it happened. Interestingly, and in contrast to Star Wars, this show employed a writers room (Kasdan wrote the first episode) and four directors, giving the series a promising mix of creatives, including some with previous experience on queer stories.
In this world of intellectual mega-property sequels and prequels, what is Willow, the television series? It's one part The Princess Bride, one part Fellowship of the Ring, draped over the basic framework of Star Wars with a dash of A Knight's Tale. While it's trying to differentiate itself from contemporary fantasy shows, Willow bounces between tones in a way that can feel rudderless at times, but it has flashes of charm that make it intriguing. The cast has obvious chemistry, inviting the viewer to invest in their journey. And for all the ways the Disney era Star Wars has refused to truly embrace that franchise's romantic roots, Willow basks in it, including the central queer romance between Princess Kit Thanthalos (Cruz) and knight-in-training Jade Claymore (Kellyman).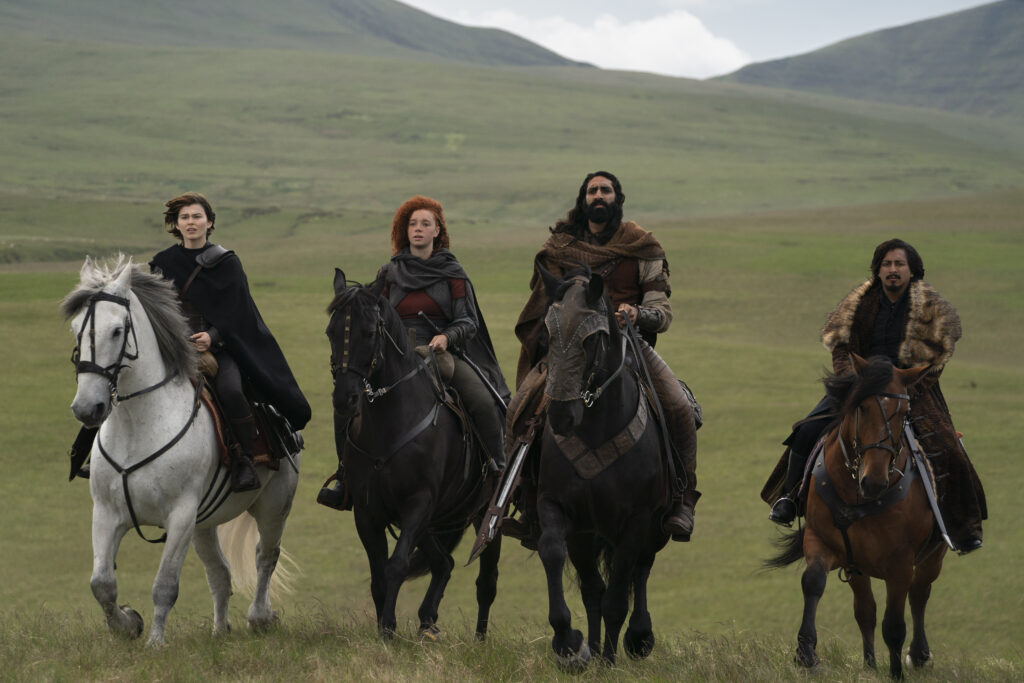 Unlike in Solo, where female characters like Qi'ra and Vel didn't even get surnames or aspirations like their male counterparts, Kit and Jade fare much better. They open Episode 1 with a rousting sword training sequence and end the episode with a sweet but earnest kiss before the princess runs away from her impending arranged marriage. Both clearly have wants and aspirations that could be as complicating to their romance as next day's wedding intended to unite Tir Asleen and Galladoorn.
Based on the seven of the eight episodes I previewed, Willow seems to tackle tropes and challenge them in interesting ways. Kit's betrothed Prince Graydon Hastur (Tony Revolori of Spiderman: No Way Home) doesn't appear any more eager than the princess to be married, and as a scholar presents possibilities for creating alliances differently. (Talisa Garcia, who plays the prince's mother, is the first openly trans woman to star in a Lucasfilm production.) While Hastur emulates a generational divide on marriage that exists in the here and now, at other times the show sticks itself firmly in tropes of the past. Men are still knights and soldiers while women are cooks and servants. The basic worldbuilding fails to challenge itself enough given that this is a fantasy and anything is possible, especially since we're not in the era of the original film.
By the fifth and sixth episodes, which follow on two really dark and gloomy episodes that are doing a lot of character setup in sometimes convoluted ways, the cast's charisma cuts through the haze. Warwick Davis is a Star Wars fandom favorite because of his own unique wit and humor. As Willow, Davis can play to those strengths. Kit reminds me of Star Wars Legends heroine Jaina Solo: a daughter of important parents trying to shrug off that heavy burden on her shoulders and find out who she is. Her twin brother Prince Airk (Dempsey Bryk) is sorely missed after the first episode. Bryk's charm harkens back to late 1980s heartthrobs like Emilio Estevez or Tom Cruise; his role as the story's MacGuffin makes you want to root for Kit's ragtag team to reach him faster.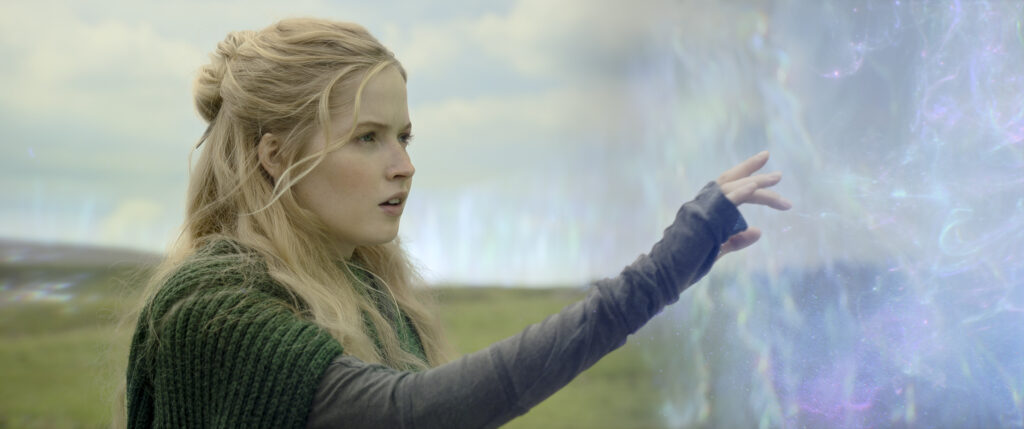 While Kit and Airk are the central legacy characters, Jade is this show's Han Solo. She isn't meant to be the star, but Kellyman steals every scene she is in. After being oddly removed from any Solo marketing to preserve the "surprise" that Enfys Nest was a woman, then doing her best with the role of Karli Morgenthau in The Falcon and the Winter Soldier after her character's motivations were heavily edited when the Flagsmasher-induced pandemic storyline hit too close to home with COVID-19 on the rise, Kellyman finally gets to sit into a role. She embodies Jade's hopes and dreams, tackle her past, and wrestle with all these to find a future… plus try to love someone on top of that. Kellyman proved she could do action with Enfys and drama with Karli, but with Jade she layers that extra bit of wit that makes people like Harrison Ford into Hollywood stars.
As for the remaining members of Kit's fellowship, they all provide depth but also inconsistency in the storytelling. Thraxus Boorman (Amar Chadha-Patel) starts out locked in a dungeon by Kit's mother Queen Sorsha (Joanne Whalley, reprising her role from the original movie). Boorman is released by Sorsha to protect Kit and company and earn his freedom in return. Chadha-Patel excels as the brawny sidekick with a mysterious past, but ends up with so much mystery that it becomes hard to tell if the storytellers ever came to a real consensus. The same can be said for Graydon, who Revolori brings a vulnerability to, despite some weird character choices meant to ramp up drama between the Galladoorn prince and Ellie Bamber's Dove. Ultimately the three female leads have a lot of overlap on their basic character points, and it would have been interesting to see them differentiated more.
You don't need to have seen the Willow film to give the show a try. With its vast panoramic settings and epic set-pieces, the series doesn't cower in the shadow of its 2022 fantasy show counterparts. Willow is not at Warrior Nun's level for well-drawn out women loving women storylines or at a Rings of Power or Andor caliber of complex female characters. Still, we appreciate that Willow tries.