Star Wars: Galaxy's Edge News from Destination D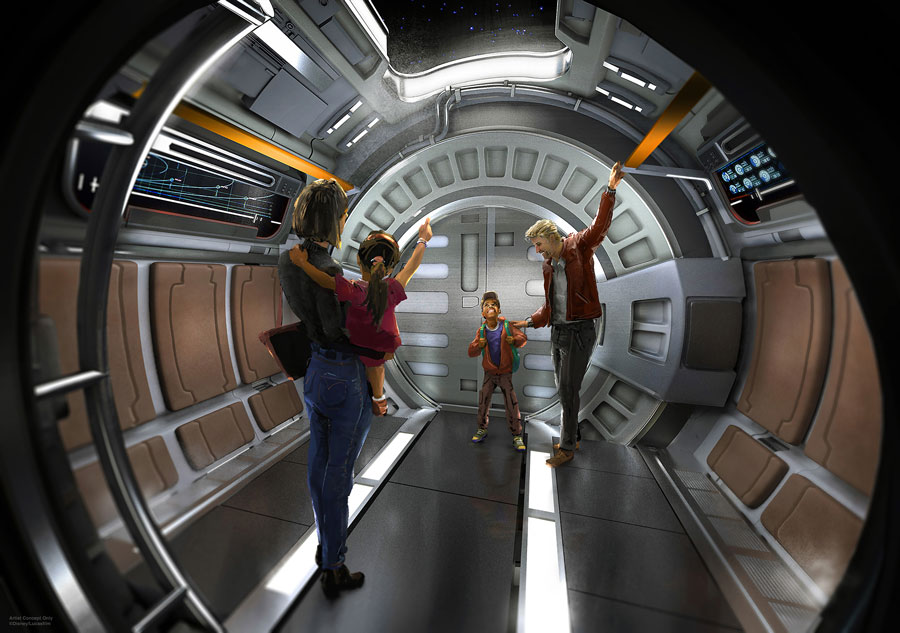 Today at Walt Disney World's Contemporary Resort, D23's Destination D event is underway. This morning included a presentation by Bob Chapek, Chairman for Parks, Experiences and Consumer Products, who shared a variety of announcements and updates about upcoming developments at Walt Disney World and Disneyland. Epcot in particular has a number of exciting changes on the way.
Star Wars: Galaxy's Edge made a big splash, too, of course. Chapek revealed the names of the two signature attractions: Millennium Falcon: Smugglers Run and Star Wars: Rise of the Resistance. He also shared a new teaser video clip for each one, showing actual interiors from the rides. They look incredible!
In addition, Chapek unveiled the first tease of new Star Wars music by John Williams, composed specifically for Galaxy's Edge. It's just a taste, but sure to whet the appetite of all Star Wars fans. Chapek also spoke briefly about the immersive Star Wars hotel experience coming to Florida, and shared new images from the designs. From Disney Parks Blog:
This groundbreaking experience is unlike any resort experience you've ever seen. From the moment you board your launch pod, it's a fully-immersive, multi-day Star Wars adventure aboard a luxury starship complete with high-end dining, space-view cabins and all of the exciting action you would expect from an authentic Star Wars experience.
The presentation mentioned the previously announced opening dates for Galaxy's Edge: Summer 2019 at Disneyland and Fall 2019 at Walt Disney World.
Related Links