Porg Shoes – The Latest from Po-Zu's Star Wars Collection
If you've ever wanted to carry the porgs from The Last Jedi with you on your feet, you now have a new official option.
From Po-Zu:
Dubbed a game-changer for ethical footwear consumers and Star Wars enthusiasts alike, the new Sri Lankan ethical range will include UNISEX and vegan sneakers at a very affordable price point. The new line is headed up by the key Porg style low-cut £59 and high-top £69, with the Porg beautifully printed onto organic cotton and signature Star Wars | Po-Zu tongue detail. The sneakers, made with organic cotton canvas upper, a coconut husk and natural latex FootMattress™ and FSC certified Fairtrade rubber soles, follow the sustainability pillars on which Founder and CEO Sven Segal, began Po-Zu 11 years ago.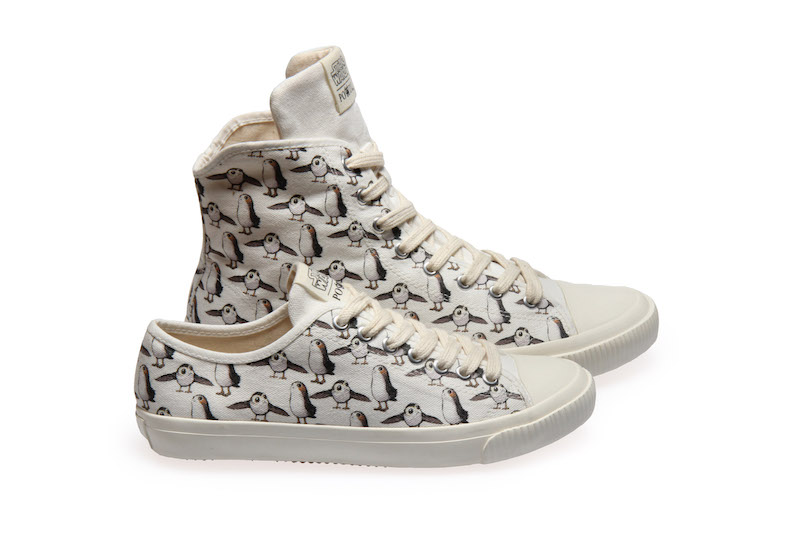 The reveal took place today on starwars.com. Not only are these new porg shoes available for all genders, they come with two style options and are made of high-quality, ethical materials. This marks the first shoe in Po-Zu's Star Wars collection to be manufactured out of their new Sri Lankan facility as part of the company's effort to also offer ethical shoes at a more affordable price point. Both the low-cut and hi-top sneakers feature the same repeating two-porg sketch print, which from a distance look like a bold pattern.
And for those wondering about the price translation, the high-top (affiliate link) will run about $90 US and the low-cut (affiliate link) at about $77 US (according to Po-Zu's website). The porg sneaker is a pre-order with an estimated delivery of late April 2018.
Support my ability to keep sharing more fashion content like this by clicking on the ad banner below when you're ready to buy any of your new Star Wars x Po-Zu shoes.