Youtini Interview – A New Star Wars Subscription Box
Youtini is a new offering in the world of subscription boxes. This US-based company is currently in the pre-launch stage for their boxes centered around Star Wars books. We talked with Youtini CEO Corey Helton to learn more before its December 22 launch.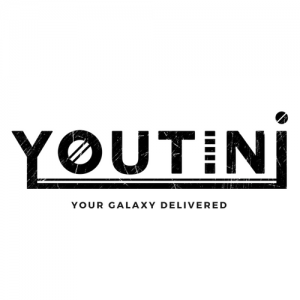 What made you want to start a Star Wars books-related subscription box?
I have been a huge Star Wars fan for as long as I can remember. I read my first book a little by accident when I stumbled upon the Star Wars section at Barnes & Noble when I was in high school. As I have gotten older, I've come to appreciate the Star Wars universe – particularly the expanded universe – as a means to escape and relax by getting absorbed in the stories of characters we know and love. Unfortunately, as we age, life also gets in the way. When I started medical school, my time became an asset and I wasn't able to pay attention to the books coming out.
It made me realize that there wasn't a good way to stay on top of releases and make sure you have every book preordered. The original goal I set out to achieve was to make the process of getting new books delivered to your door close to the release date easy and cost effective. Youtini quickly molded into the idea of bringing the books to your doorstep along with an experience – and that's the primary goal every month.
Does Youtini have a relationship with any of the Star Wars book publishers or is this an independent venture?
Youtini is not affiliated or endorsed by Disney, Lucasfilm or its subsidiaries. We simply purchase products the way any other retailers would – it's the delivery that we are perfecting. That being said, we are working closely with major publishers to deliver exclusive products to our subscribers. Whether that be autographs, custom covers, or one-time only merchandise, we want to make sure every box is an incredible experience and something to look forward to every month. We don't want to drop any names just yet, but we are definitely working with some big folks.
Is Youtini aimed more at new readers of Star Wars books than long-time readers? Will it include children's and YA books as well as adult books?
That's a question we really tossed around when we got started. We have done some pretty extensive surveying of our initial potential customers and I can tell you that there is no one type of person that wants to read the books. That's why we have set out to meet the needs of as many audiences as possible. For the new readers, we are really going to lay out how the books fit into the grand scheme of the Star Wars Saga by including a sort of reading guide that makes it relatively easy to dive right into a book without too much context. For the experienced reader, we are working on a software solution that allows users to track their book collection on our website – that way we never send them something they already own. This also gives collectors an easy way to build their library every month.
As far as age ranges go, our initial lineup is going to include the adult novels and what many call the "mature" young adult novels. Basically that means everything written for sixteen and up or so. Don't worry too much about the kids though, because we have developing plans to quickly expand into both kids books and a family-style box as soon as we can get off the ground. We aren't quite ready to give a date on those products but we know their is a strong demand and we intend to fill it as quickly as we can.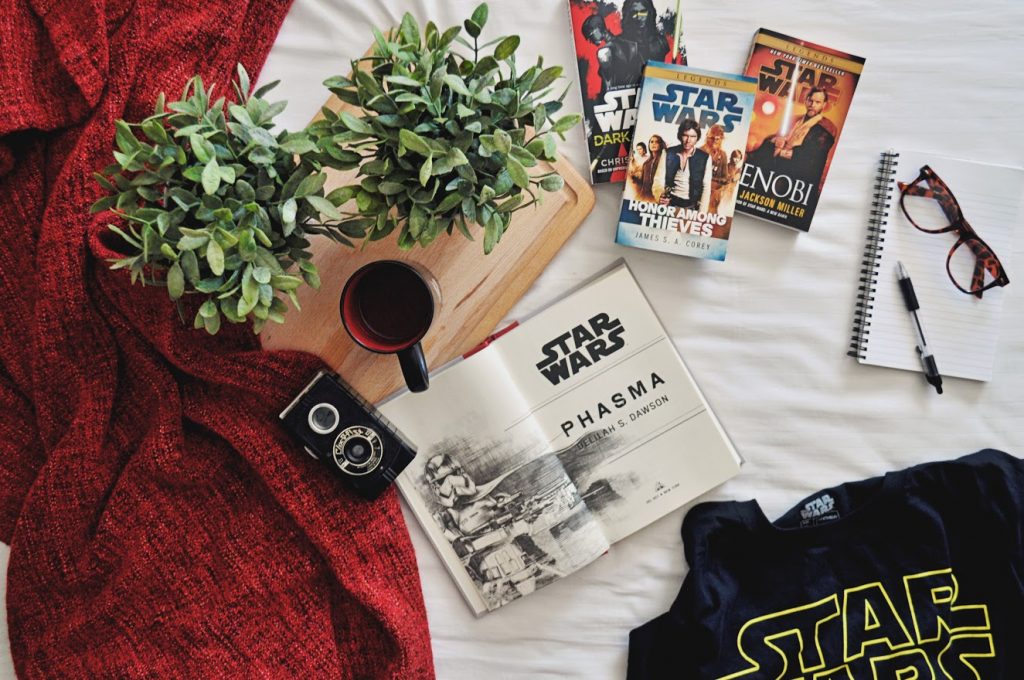 Back in the day the Star Wars Legends Universe could get a little confusing in its own right. How will confusion about about Legends itself or Legends vs Canon be minimized?
I completely agree that the Legends vs. Canon conversation gets messy real fast. That's another problem we have set out to solve. You know, Disney got a lot of flak for the decision to deem everything already written "Legends," but personally I think it opens up a whole new world of potential stories that can fit nicely into the movies. But I do agree that for the new reader or someone that doesn't understand the difference between the two, figuring out that Han Solo has different kids in different universes can make your head spin.
To start, every box will include an updated timeline of the Canon universe. Hopefully that will help alleviate a lot of the confusion. On top of that, our curated reading guide will include an active discussion about the issue, making sure to carefully lay out what is what. That is especially important for the Legends novels considering how much overlap there is with the new material.
What kind of merchandise can Box subscribers look forward to? Action figures, Funko Pops, or something else?
That is the big question on my mind lately, and to be honest, we haven't decided 100% yet. We are actively talking to our potential customers about the issue to find out what exactly it is they want. Funko already dominates the market with their incredible merchandise and we don't want to deliver something that our fans already have. We definitely have some ideas about the types of things we want to include, but we also don't want to take away from the reading experience by including junk meant for the trash compactor (pun definitely intended). By our official launch on December 22, we will have all of that completely sorted out.
When is Youtini launching and what can fans look forward to until then?
Youtini will officially go live on December 22, one week after the premiere of The Last Jedi. At that time we will start taking paying subscribers for our first box that will go out in late January or early February depending on the new book release schedule. Until then, fans should pay attention to our social media platforms because every week is filled with giveaways, a live stream, and updates about our progress. We would also love to invite particularly interested people to join the conversation in out Youtini Founders Club where we are actively discussing what we want Youtini to be.
Youtini initially plans to offer 3 subscription options between $18 and $40 a month. Visit www.youtini.com if you'd like to get on the interest list. You'll also find Youtini on Twitter, Facebook, and Instagram.