Gwendoline Christie Talks Captain Phasma and Diversity
[tweet_embed id=645735408983146496]
Gwendoline Christie may have run from red carpet questions about The Force Awakens at yesterday's Emmys, but she had plenty to say about Star Wars and Mockingjay Part 2 to Variety. On the roles she will play this year, which include Brienne of Tarth in Game of Thrones:
"They are three enormous things — however, the quality of the writing and the concepts are very, very well developed and very relevant, so everyone seems engaged in the excitement of what these things are doing. All three projects are incredibly progressive, so it feels as though everyone's caught up with the idea of that, and everyone's dedicated to giving their absolute best and honoring the set of ideas and setting them forth into the world."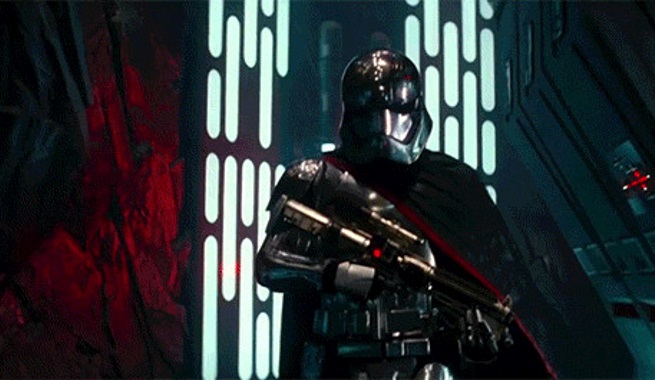 On the similarities between Brienne and Captain Phasma:
"It was great as an actor to work on your skills — that it isn't about holding your head so you look beautiful. It's about what you're transmitting, and to be in service of an idea greater than yourself, whether it's the character's overriding objective or, beyond that, hopefully something more sociopolitical. We have seen an image of [Phasma] and again, it's an unconventional kind of woman exhibiting a kind of strength, but in a very different way to my other two characters."
When asked about StarWars.com handling of a male fan's remarks on Phasma's armor, Christie had this to say:
"It was beautiful because it was informative, which is what we all need in order to tackle prejudice of any kind in our world … to be fed information," Christie said of the measured response. "That's just my opinion, that education combats fear, and fear leads to prejudice — so if we all become more educated, and if our mainstream media continues to expand and show a more realistic representation of women and of men… For instance, in 'The Hunger Games,' Katniss is an incredible woman, but Peeta also is a different kind of male hero. He's a different kind of male character because he has a rich emotional world and he isn't the brawny steadfast man that we have seen again and again."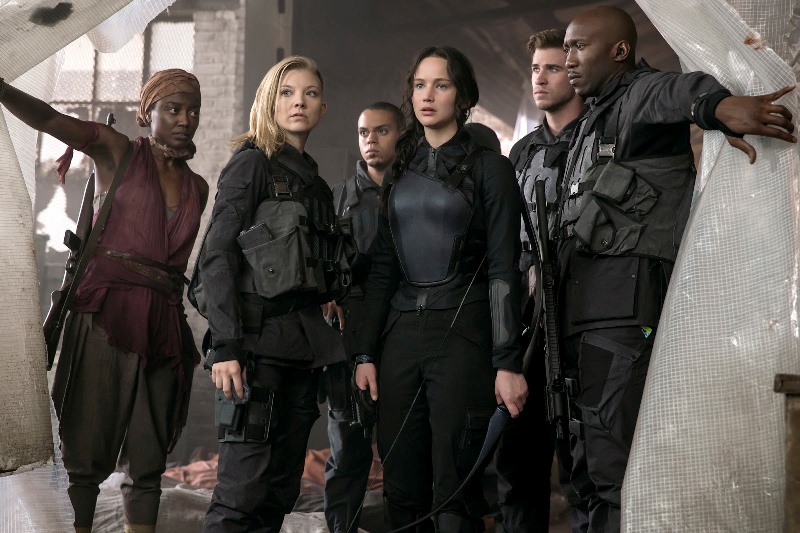 FANgirl has been critical that overt sexist comments have gone unchecked previously by the powers that be. Christie is spot on; information is the biggest deterrent to prejudice from fans and creators. The actress plays Commander Lyme, a leader in the rebellion against the Capitol, in Mockingkay Part 2. Of the three franchises, Hunger Games by far paints the most progressive possibilities with its pallet of characters, from Peeta to disabled person of color Beetee and beyond. Neither race nor gender define a character's role, and the Hunger Games films helped set the high bar for diversity in major franchises.
---
For updates on all things FANgirl follow @FANgirlcantina on Twitter or like FANgirl Zone on Facebook. At times she tries the Tumblr.