Keira Knightley Talks Legos and Feminism in Glamour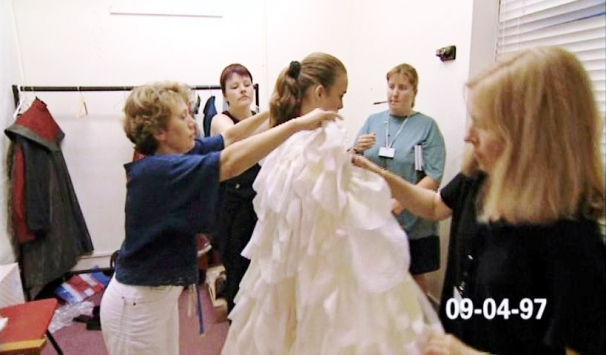 While traveling the past month, I have been pouring through my magazines. It seems every time I pick up a new major media magazine I find a woman connected with Star Wars talking about empowerment. Over the next few weeks I will share a few.
At the age of twelve, Keira Knightley filmed The Phantom Menace (image above via Always Star Wars). Since then she has starred in a few movies, been nominated for a Golden Globe and BAFTA, and been named Forbes' second highest paid actress in 2008. Knightley is Glamour's July 2014 cover girl. She has shared her thoughts on Legos, feminism and equality in her interview.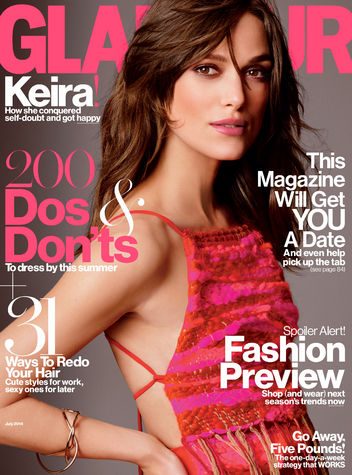 On building Legos
GLAMOUR: OK, so I have this theory that the world is divided into two types. Were you the kid who would always rather stick to the instructions when building Legos?
KK: Yes! I'm kind of a control freak. I liked it to look like it look on the box.
On being a feminist
GLAMOUR: That reminds me of how you once said something like "I am a feminist, but I clearly objectify myself, so there is a contradiction."
KK: I deal with it by thinking that the person on the red carpet is entirely separate from the person I am in my day-to-day life, and from the person I am on the film set or when somebody recognizes me on the street. Um, it's obviously not the healthiest way of doing it or the happiest way of doing it, because when all those worlds collide, it can all get a bit schizo, but it is the only way I think I can [live].
On wearing what makes her happy (and that the fashion police don't get it)
GLAMOUR: One of the dresses you wore on the red carpet recently got a big, uh, not necessarily positive reaction—the embellished, sort of crop-top Chanel couture one at the Tribeca Film Festival in April.
KK: [Laughs.] When we were getting ready that evening, we were all going, "They're soooo going to hate me in this, but they're so wrong." Apparently the reason they were so mean was because they thought the dress was unsexy. I wasn't intending to be sexy. This idea you have to be sexy on the red carpet—that dress made me very happy.
On gender equality
GLAMOUR: You have described yourself in the past as a feminist…
KK: Yes, but feminism is a tricky word. I think it's about equality. I was talking to a male friend about this the other day who's just had a baby girl, and because he's the one staying home to look after her, he went to this mother-and-baby class, and all the mothers were going, "Oh, is the baby having a day with Dad?" I mean, not to have the freedom to do that [if you are male] is as bad as saying it's a woman's duty to look after the children.
It will be interesting to see if the new ladies of Star Wars, like Daisy Ridley and Crystal Clarke, will have their stars shining as brightly over a decade from now.
For updates on Daisy Ridley, who has already shared her thoughts on Legos, feminism and gender equality, check out FANgirl's Ridley Roundup.
---
Tricia Barr's FANgirl opinions can be heard on the podcasts Assembly of Geeks and RebelForce Radio Presents Fangirls Going Rogue.
For updates on all things FANgirl follow @FANgirlcantina on Twitter or like FANgirl Zone on Facebook. At times she tries the Tumblr.