This Is Why Year of the Fangirl Is Awesome – Today is Kay Day!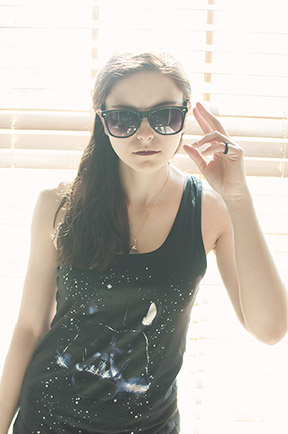 FANgirl's Kay is Her Universe's Fangirl of the Day!
One of the goals of Her Universe's Year of the Fangirl is to celebrate our community. I met Kay… well, a while back in our TFN Fanfic days. She has been a great contributor here and joins in the conversation on Twitter about Star Wars, Marvel, and fangirl issues. Kay also loves Shakespeare, so I guess it's her lucky year with the reimagining of Star Wars tales Shakespeare-style. Kay also has a review up today for X-Men: Days of Future Past. So check it out.
During an appearance on the Nerdist Comics Panel podcast, Ashley Eckstein of Her Universe noted that fan feedback is vital to the franchises her company pursues and the designs they produce. Over the past few months, Kay has been hunting for a good Captain America shirt. Luckily, Her Universe has a few options with their newly launched Marvel lineup. Keep up the conversation, including what you like and what you would like to see in the future. For all it has seemed a struggle for fangirls, especially recently, the Nerdist Comics Panel male hosts were extremely supportive of their fellow female fans. I have had the privilege of talking on three podcasts this week about diversity in Star Wars and female fans. The three podcasts are Full of Sith, Bombad Radio, and Assembly of Geeks. The conversation is ongoing. Even buying and wearing a t-shirt is having a conversation with the franchise and our culture, saying "This is what I like!"
With that said, here's the new Marvel line at Her Universe.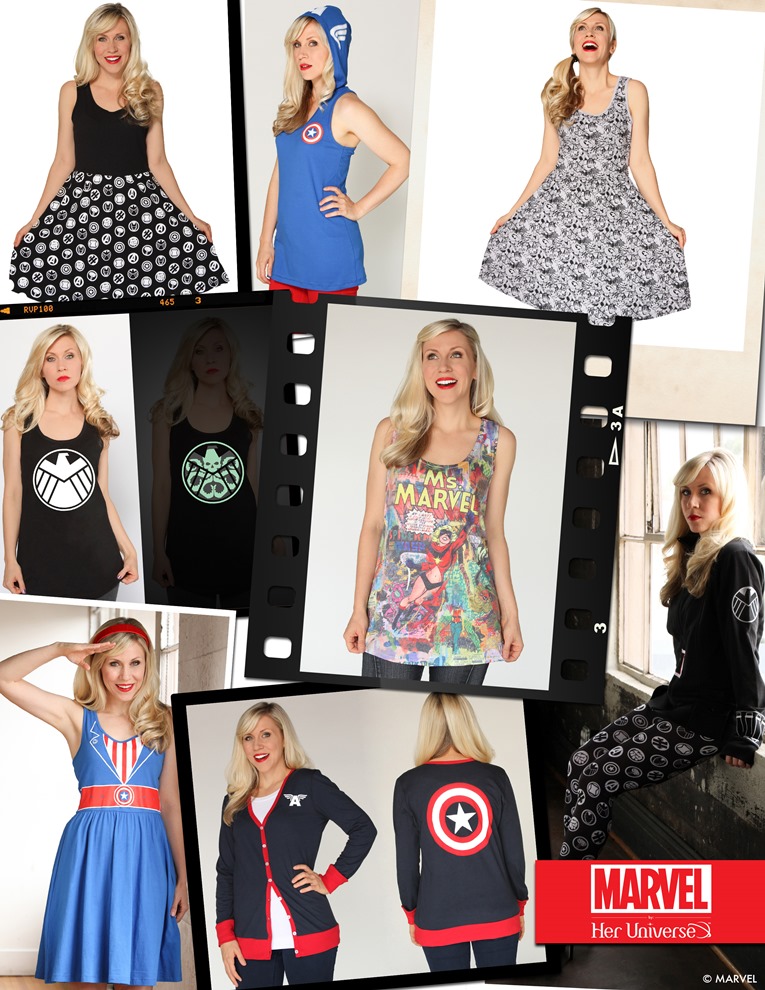 ---
For updates on all things FANgirl follow @FANgirlcantina on Twitter or like FANgirl Zone on Facebook. At times she tries the Tumblr.