Fangirls Around the Web: March 3, 2014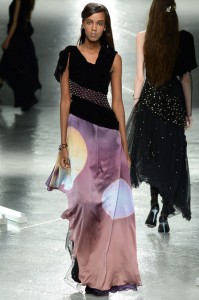 Fangirls Around the Web is my bi-weekly series where I highlight fangirls and their heroines spotted around the web. Where to start? How about Star Wars?
LucasBooks senior editor Jen Heddle wrote two great blogs for the Star Wars Blog: Keeping Star Wars Secrets, Whether We Know Them or Not and The Brilliance of Star Wars: Dawn of the Jedi.
The title of Emily Asher-Perrin's article at Tor.com speaks for itself: "You All Forgot That Luke Skywalker is a BAMF."
Dunc at ClubJade reports on Star Wars-themed dresses by the designer Rodarte showcased at New York's Fashion Week.
Speaking of fangirl fashion, Her Universe is having a huge blowout sale through March 5th. The latest Fangirls of the Day are: Samantha, Amie, Lauren, Diana, Eva, Jen, Krissy, Megan, Susan, Samantha, Sydney, Kelly, Maga, Kimberly, Rosalie, Kaitlyn, Cassandra, April, and Desiree.
My co-host Teresa Delgado appeared on the Star Wars Report podcast to discuss the gender divide in the reveal of Star Wars Rebels toys at New York Toy Fair.
From Star Wars to the broader world of storytelling, Laura Miller at Salon asks "Is the Literary World Elitist?" Matthew Jackson's op-ed at Blastr discussed "J.K. Rowling, George Lucas, and the delicate balance of personal fandom."
Michi Trota wrote a fantastic post at Jim Chines' blog discussing the problems that can arise with the "I Don't See Color" mindset, even for individuals who are themselves persons of color.
TheMarySue featured a post by Kelly Thompson about her Kickstarter novel Storykiller, and how the heroine was inspired in part by Buffy.
"Strong female characters" as a shorthand for what characters like Buffy represent has gotten an odd reputation of late, with people both innocently and not so innocently misunderstanding the shorthand. When we use that shorthand we're of course not talking about physical strength, although that's sometimes part of it, but rather the strength and complexity that comes with any well-defined character . Buffy was the definition of a "strong" character, female or otherwise, not because she was an ultimate badass when it came time to kick ass, but she was complex and real. Buffy simply was. She was girly and also tough. She was witty but not always wise. She was a clothes horse and romantic, sometimes a flake, but she was also strong-willed and righteous. She was a rebellious teen but also a devoted daughter. She was good and yet never without flaws. She was funny and also tragic, living a very serious (frequently dire) life and she had incredible friends, allies, and even enemies that were equally as complex and well-considered. Every writer dreams for and aims for characters so complex and so strong, because that makes them real and relatable. I hope the characters in Storykiller are all so lucky to be that complex, that strong, that real. I certainly tried my best to make them so, although I admit that pretty regularly they just took over and told me exactly who and what they were, which usually means I did get something right along the way.
Marvel Studios head Kevin Feige talked about Black Widow's role Avengers: Age of Ultron, as well as the possibility of a solo movie for the character.
The Veronica Mars movie, which took a Kickstarter to finally happen, was featured on the cover of Entertainment Weekly.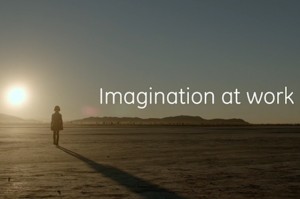 Not all heroines are fictitious.
THR has an article on a new development from a famous name: "Will Ferrell Launches Female-Focused Film and TV Production Company."
After the Super Bowl, Alyssa Rosenberg at ThinkProgress wrote a great essay explaining "Why One Ad With Female Engineers Flopped, While Another Is Succeeding."
The Hollywood Reporter shares the video of Ellen Page's bold coming-out speech.
Priya shared a touching link from Today Show: "Dad with cancer writes daughter 826 notes to last after he's gone.
Amy Ratcliffe highlights Dr. Andrea Letamendi's podcasts analyzing the psychology Batman: The Animated Series.
From the coverage of the Daytona 500 on Fox Sports, check out this great video of Dale Earnhardt Jr.'s niece interviewing her favorite Nascar racer – Danica Patrick.
Thanks to Adjua Adama who posted at the Fangirls Going Rogue Facebook page to talk about women pilots. He also let us know about Women in Aviation Week, which is March 3-9, 2014. From his post:
For perspective: in the aviation industry/arena, we are going through a similar situation in that only 6% of all pilots are female — essentially that percentage has not changed since the 1920s and 30s, and in today's world, the perception that flying is only meant for older white males still largely deters young girls, and women, from thinking about flying. … I think there's a direct correlation to this phenomenon and 'Star Wars', particularly since I — and so many other civilian and military pilots — was encouraged to look upward from our exposure to the OT. Dare I say that my organization, AOPA's celebrity lobbyist, Harrison Ford, later became an enthusiastic pilot after once pretending in the cockpit of the Falcon, and also in the Ford Trimotor during 'Temple of Doom'? How powerful it will be for young girls to grow up with a character like Hera flying the Ghost, or to see more examples of this in EP VII-IX? When you speak up for inclusion in this arena, bear in mind that there are other spill-over ramifications at stake, and you never know how, when and where that influence may take.
---
Tricia Barr took her understanding of brand management and marketing, mixed it with a love of genre storytelling, and added a dash of social media flare to create FANgirl Blog, where she discusses Star Wars, fandom, and strong female characters. She also writes about Star Wars for Random House's science fiction and fantasy blog Suvudu.com and Star Wars Insider magazine and is a contributor for Her Universe's Year of the Fangirl. Her FANgirl opinions can be heard on the podcasts Assembly of Geeks and RebelForce Radio Presents Fangirls Going Rogue.
Tricia has completed her first novel, Wynde – a military science fiction with a fantastical twist that features heroines Vespa and Gemini. For excerpts and tales of her adventures in creating a fictional universe, hop over to TriciaBarr.com.
For updates on all things FANgirl follow @FANgirlcantina on Twitter or like FANgirl Zone on Facebook. At times she tries the Tumblr.