Bill, Ted and Ahsoka's Excellent Adventure on Assembly of Geeks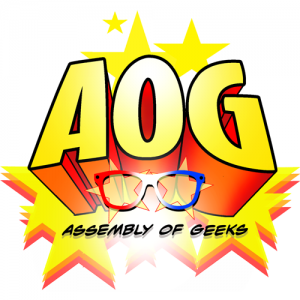 This week's Assembly of Geeks episode "Bill, Ted and Ahsoka's Excellent Adventure" is posted. From the shownotes:
Clone Wars is on Netflix?  EXCELLENT! *Air guitar riff* As Star Wars fans indulge in The Lost Missions, the Assembly gathers to celebrate…until Merchman makes a shocking Clone Wars revelation.  The only thing that could distract everyone from that is a time traveling phone booth!  Bill & Ted's Excellent Adventure turns 25 and as a result, a lot of geeks feel old.  However, that doesn't stop us from revisiting four other geek films that are also celebrating the anniversary.

With Clone Wars on everyone's mind, we look back on what a most triumphant character

Ahsoka Tano

has been for Star Wars and how the series impacted the Star Wars universe as a whole.  We'll also discuss reactions to the latest

Gotham casting

and the new

Transformers 4

trailer. Finally, as opposed to discussing the Oscars we hand out our own Geek Oscar awards to Best Geek Character, Best Geek Sequel, Biggest Geek Disappointment & Best Geek Movie. Join the adventure and remember…Joan of Arc is still not Noah's wife.
It is always fun to talk about The Clone Wars with friends, and the release of the Lost Missions on Netflix provided a great opportunity. We reminisced about movies like Indiana Jones and The Last Crusade, one of my favorites. The Geek Awards were a challenge to consider and finally choose just one winner per category. Some of my winners were Catching Fire and Thor: The Dark World, with a lot of appreciation to other movies like Gravity, Pacific Rim and Iron Man 3.
You can also subscribe to the show on iTunes.
---
For updates on all things FANgirl follow @FANgirlcantina on Twitter or like FANgirl Zone on Facebook. Assembly of Geeks news can be found @GeeksAssemble.