Dark Horse Wins With Tomb Raider, Buffy, and Serenity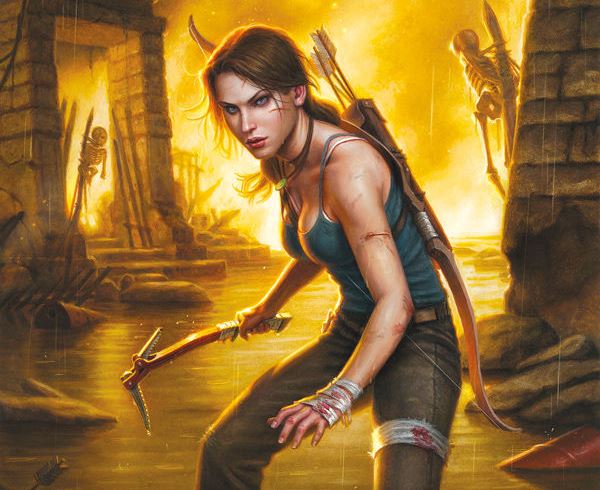 Dark Horse Comics' Year of the Horse started out with a bang with their record number of wins in the Diamond Gem Awards. From their news feed:
Last week, Diamond Comic Distributors announced the 2013 Gem Awards, boasting a record number of accolades for Dark Horse!

While DC Entertainment topped the list with six awards, Dark Horse dominated among the independent publishers, with Dark Horse Presents winning Anthology of the Year for the second year in a row!

This year's Dark Horse wins are as follows:
Over at Newsarama, Brian J.L. Glass talks about FURIOUS, out now from Dark Horse. It's a fabulous discussion of female characters, superheroes as a means to explore the human condition, tropes, and darker storytelling.
First, if I can address your observation about FURIOUS as a character—the point you made about her resisting a trope forced upon her is one of the ways this story does resonate directly with the issues the female audience is currently expressing displeasure about. This woman is unique, with her superpowers truly setting her apart from every other human being on Earth (at least for now), yet a media system labels her. She wants to be "The Beacon" yet a male reporter saddles her with what could be considered a negative title: she's "FURIOUS." It's an observation, but more so an indictment. And deep down, FURIOUS struggles with the truth that this label is a far more accurate descriptor than her desire. She can rail against the label and the system that boxed her, yet only reinforce the label by how she does so. How she ultimately struggles against that system, as well as her own inner darkness, is part of her heroic journey. And that brings me back to your actual question regarding that lost sense in the joy and wonder of superheroes…
Also out now, Serenity: Leaves on the Wind #1 picks up the story approximately 39 weeks after the events in the movie Serenity.
Spotted over at The Mary Sue, Dark Horse has hired former Buffy the Vampire Slayer actor Nicholas Brendon to write a Buffy comic.
The Star Wars: Legacy: Volume 3 hardcover debuts February 5th. We're big fans here of John Ostrander and Jan Duursema.
Finally, Kotaku previewed Tomb Raider #1, written by Gail Simone, which will premiere February 26th. Simone is one of my favorite storytellers, not just for what she puts on the page but for her ability to articulate her understanding of tropes, characters, and how stories affect the audience. She has been a champion for women in storytelling, in universes and out of universe. Tomb Raider will definitely be going on my pull list.
I'm particularly a fan of her Twitter prediction for women in comics this year.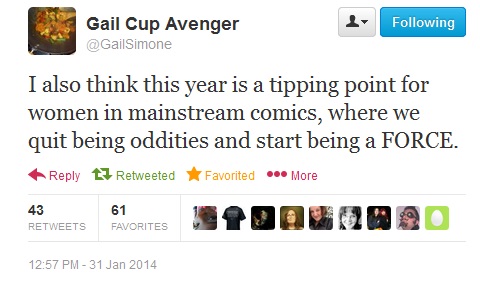 ---
Just a reminder: My book Wynde is out now and here are all the things you can do to support it.
For updates on all things FANgirl follow @FANgirlcantina on Twitter or like FANgirl Zone on Facebook. At times she tries the Tumblr.