Fangirls Around the Web: January 30, 2013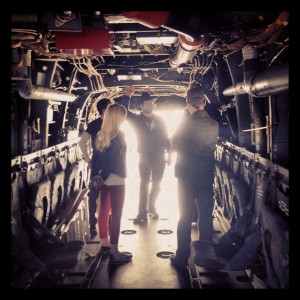 We'll kick off this edition of Fangirls Around the Web with several items about Star Wars.
Over at the Star Wars Blog, Ashley Eckstein shares her account of the recent special showing of The Clone Wars sponsored by the USO at the MCAS Miramar in California, and Bonnie Burton recaps J.J. Abrams' lifelong appreciation of Star Wars. On her blog Fangirls in the Force, Lillian Skye has a great interview with Cat Taber about The Clone Wars and her Games for Soldiers charity.
Brian Woods' series Star Wars from Dark Horse is already a smashing success with issue #1, which sold out its first printing in 24 hours. The second printing also sold out before issue #2 hit shelves, and now a third printing is scheduled for late February. I never doubted Leia's starring role would kick butt!
In honor of the launch of Star Wars, Maria Selke wrote an X-Wing Pilots Edition of Star Wars Thursday for The Fandom Post.
Wood also launches a new X-Men title from Marvel in April with an all-female cast. He discussed his reasons for the cast extensively in an interview with Wired. The announcement was also featured in USA Today, including this quote:
He wants to challenge the double standards that have been in superhero books for years, were Wolverine can sleep with anybody but if a female character does it twice, she's promiscuous, which Wood sees constantly online.

"To everybody's credit, these people are often shot down immediately for being sexist and unfair, but that is a very common thing," Wood says.

"We're just going to do it. We're not going to worry about that. If Kitty or Rogue has basic human bodily urges, tough luck (to those opposed). To me, that's as much of the X-Men as anything else.
Speaking of female characters in comics, Jill Pantozzi has a great essay, Hey, That's My Cape!: Women and Comic Books in 2013, at IGN.
Wonder Woman is also in the news. Owen Quinn at Following the Nerd takes a Retro Look Back at the original Wonder Woman television series, from 1975-1979, while Comic Vine considers the ingredients for a successful updated version of the show. TVLine reports that the series in development at The CW, Amazon, is still a possibility for the 2013-14 season, but might be farther out. TVLine previously reported this comment:
"We're waiting to see the script and are busy casting Diana," said Pedowitz of Amazon, adding that this project has little in common with NBC's ill-fated David E. Kelley-produced reboot. "I have not seen David's project [but] this is an origination story [like] Smallville."
Jaimie Alexander, who played Sif in Thor, told MTV that Wonder Woman deserves the star treatment:
"There needs to be a positive role model. If you're going to make 'Wonder Woman,' make it like 'The Bourne Supremacy,'" she said. "Let's do something awesome like that. Like 'Alias.' That was a fantastic show. Why can't we do that?"
Rachel Weisz of The Mummy fame was quoted at The Frisky talking about playing strong female characters:
I never really understand when people say that I like playing strong characters. I always find that a little weird because, I could be wrong, but I don't think people ever say that to men. It's like, well what should I play, a weak character? Does that mean that I can lift weights? I guess it means strong-minded, right? But it's weird because people never say that about a male actor — Michael Fassbender or George Clooney, for example — that they love playing strong characters. It's a weird gender thing.
I'll end on a personal fangirl note: As a college intern, the Marine Osprey shown in the featured image was one of the programs under development in the office. It's pretty awesome to see it go from a picture on a wall to the real thing!
---
Tricia Barr took her understanding of brand management and marketing, mixed it with a love of genre storytelling, and added a dash of social media flare to create FANgirl Blog, where she discusses Star Wars, fandom, and strong female characters. She also writes about Star Wars for Random House's science fiction and fantasy blog Suvudu.com and for Star Wars Insider magazine.
In her spare time, Tricia puts the finishing touches on her first novel, Wynde. For excerpts and tales of her adventures in creating a fictional universe, hop over to TriciaBarr.com.
For updates on all things FANgirl follow @FANgirlcantina on Twitter or like FANgirl Zone on Facebook.