Fiction Reflecting Reality: The Stories of Female Olympians
In all the excitement of GeekGirlCon and Star Wars Celebration VI, I didn't have enough time to comment on another major event showcasing successful and influential women: the London Olympics. Considerable media attention was given to the role of women in the 2012 Summer Games, the first time in history every country's delegation included at least one woman athlete.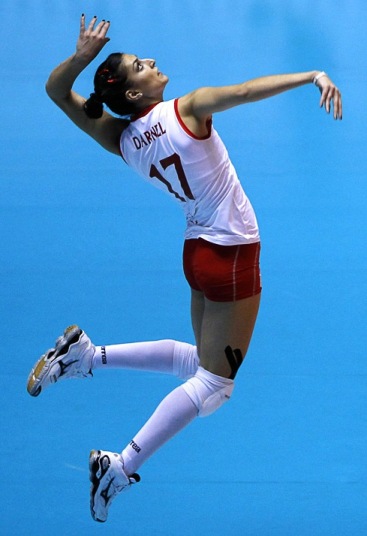 International Olympic Committee president Jacques Rogge both lauded this accomplishment and recognized that plenty of room for progress toward gender equality – in athletics and beyond – remains in many nations.
Many of these women are not just amazing athletes – they're also mothers. They compete at the very highest level of their sports in the entire world, yet that doesn't stop them from having families, raising children, and balancing all the commitments and obligations that go with it. In announcing the selection of a women's volleyball player as their flagbearer for the opening ceremony, the Turkish delegation proudly noted that she is a mother. Kristin Armstrong, a U.S. cyclist, won a gold medal in 2008 in Beijing, retired, gave birth to her son in 2010, and then trained back up to win another gold in London. It wasn't easy – physically, logistically, or emotionally – but she is a great example of the fact that women can break past all kinds of seeming limitations on our choices with the right kind of dedication and perseverance.
Stories like these filled prime time Olympics coverage. This is probably a result of several dynamics. Thanks to initiatives like Title IX, women are receiving more chances to train and advance as athletes. In addition to having more opportunities, these athletes are finding ways to continue their Olympic dreams without putting the rest of their lives on hold. Even ten years ago, it was generally believed that a woman had to give up her athletic career to have a family. On top of that, the perspective on telling stories – even packages aimed at television audiences – has evolved, too. Tales of life, love, Olympic goals, and motherhood reflect a recognition of the audience and perhaps also of the people choosing the stories inside the network. The important thing isn't that these female athletes are having children, but that they have a choice that wasn't considered available in the past.
One of the most visible examples of the widening of options to women came from the duo Misty May-Treanor and Kerri Walsh Jennings. After winning gold in beach volleyball in 2004 and 2008, they went to London – now in their mid-30s, going up against mostly much younger competition – to try to win one more. After Beijing, May-Treanor hurt her Achilles tendon while competing on Dancing with the Stars, a career-ending injury for some elite athletes. Walsh Jennings became a mother; her sons turned three and two shortly before the Games. She didn't shy away from discussing the challenges it presented – but she also didn't shy away from sharing her passion with her children, bringing them along to London to enjoy the experience with her. Both women also are married to highly successful men, too: Matt Treanor is a catcher for the L.A. Dodgers and Casey Jennings is a professional beach volleyball player himself. With all that on their plates, May-Treanor and Walsh Jennings proceeded to go 42-1 in their sets in the Games, utterly dominating their way to their third consecutive gold medal.
With the Olympics highlighting the superhuman athletic accomplishments and incredible personal stories of these and many more women, storytellers crafting tales of fictional superheroines should be mindful of their example. Misty May-Treanor and Kerri Walsh Jennings are real-world superheroines. Whether it is novels or comic books, television or movies, the fictional landscape has to represent the aspirations and dreams of their consumers. If gold medal athletes can balance their busy training and competition schedules, dual-career marriages, and raising their children, then the heroines presented on the page or on the screen need to reflect reality.