I put lots of words on the page for Wynde during NaNoWriMo, and I plan to keep up the pace in December. But the blog certainly won't go quiet, even with the holidays. Keep checking back for more!
---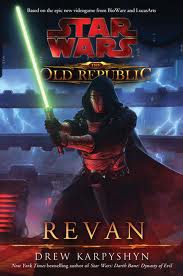 Review of Revan – This month a new guest blogger will be joining us to share her thoughts on the recent Old Republic novel, Revan by Drew Karpyshyn. I've always hoped the blog would eventually sprout into a venue to give many different voices a place to express their thoughts as fans, so I was excited when a reader found inspiration to chat about her latest read.
---
Introducing Characters – Watching The Clone Wars and reading Riptide inspired me to talk some more about one of my principles for writing: not introducing too many characters at once, and limiting the number of characters in each scene.
---
Star Wars in Africa – For my safari back in September, I brought along a lot of Star Wars and geek chic shirts to wear. I was also tasked with keeping the safari journal in the tradition of the continent's legendary explorers. I found that Star Wars truly has international appeal and makes for a great conversation starter. Look for pictures and some thoughts on this trip of a lifetime.
---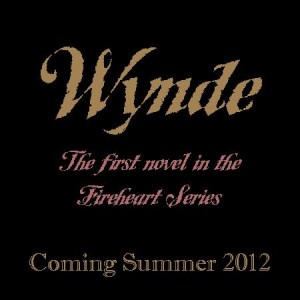 Another Peek at Wynde – I've already revealed a bit about my novel's heroine, Vespa Wynde.  The struggle for identity has marked a number of great heroes' journeys, and I thought some hints about her parents might offer insight into the heart of my story. In thinking about her father and mother, I discovered Daemyn Wynde was easily identifiable as a cross between Dale Earnhardt and Coach K (with a little Han Solo and Captain Kirk dropped into the mix), but for Utara Fireheart I had to think and look a little harder to determine who inspired the woman with the last name that defines the series…
---
For you Star Wars fans, I'm working on one other surprise that I hope will make it in time to stuff in everyone's stockings. Can't give that secret away quite yet, though.
Here are a few of the other things we're looking forward to in December:
New on Television
Warehouse 13 : "The Greatest Gift" (holiday episode) – Tuesday, December 6th, at 9:00 p.m. on Syfy
New Movies
New Year's Eve – December 9th
Sherlock Holmes: A Game of Shadows – December 16th
The Adventures of Tintin – December 21st
The Girl with the Dragon Tattoo – December 21st
Mission Impossible: Ghost Protocol – December 21st
War Horse – December 25th
New Releases on DVD
Cowboys & Aliens – December 6th
Kung Fu Panda 2 – December 13th
Rise of the Planet of the Apes – December 13th
Latest posts by Administrator
(see all)