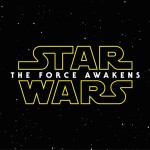 December brings another calendar year to a close, but we'll have no shortage of topics to discuss at FANgirl.
---
Fangirls and the Franchise – My work on Ultimate Star Wars put me a bit behind in writing up the recap of our fantastic Star Wars panel at GeekGirlCon in Seattle in October. I'll share the full scope of our conversation, then use that as a springboard to emphasize the important feedback that Lucasfilm and the Star Wars franchise needs to hear from its fangirls. We'll also look ahead to the future of Star Wars with updated comments from the panelists after seeing the trailer for The Force Awakens last month.
---
Star Wars Podcasts – This month's Fangirls Going Rogue will feature our reactions to the trailer for The Force Awakens, more looking ahead to the holidays, and an interview with Anne Neuman of Rancho Obi-Wan. On Hyperspace Theories, we'll continue to discuss the foundations of Star Wars that are likely to have a significant impact on the future of Star Wars storytelling, as well as speculate more about the nature of the protagonist and antagonist arcs in Episode VII.
---
Contributors Chime In – December includes the finale of Mary's awesome series on Steampunk and the Heroine's Journey, more reviews from Kay, and more.
---
Here are a few of the other things we're looking forward to in December:
New Novels
The Jupiter Pirates #2: Curse of the Iris (by Jason Fry) – December 16th
New Movies
The Hobbit: Battle of the Five Armies – December 17th
Annie – December 19th
Into the Woods – December 23rd
Latest posts by Administrator
(see all)