Setting as Symbolism in Dave Filoni's Star Wars
In the penultimate episode of The Book of Boba Fett, "From The Desert Comes A Stranger," the harsh sea of sands on Tatooine juxtaposes with the lush world where Luke Skywalker now builds his fledgling Jedi Academy. The stranger from the desert is Cad Bane in Freetown, Din Djarin (having left Tatooine to see Grogu) in Luke's realm, and Luke (originally from Tatooine) in his new forested home. It's not unusual for Star Wars titles to have more than one meaning; it's also not unusual for Star Wars settings to symbolize where the characters are in their journey. Comparing The Mandalorian's "The Jedi" and this episode of The Book of Boba Fett, both directed by Star Wars Executive Creative Dave Filoni, we can glean from their imagery insights into where Luke, Grogu, and even Ahsoka sit in their respective journeys as Jedi.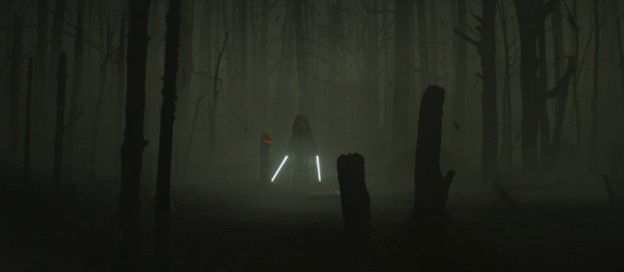 In "The Jedi," Dave Filoni introduces Ahsoka Tano, Anakin Skywalker's former Padawan, who renounced her allegiance to the Jedi Order after she was falsely accused of treason. She briefly reunited with Anakin in a last ditch effort to free Mandalore from the tyranny of Darth Maul with the aid of Republic troops, but that planet's freedom was short-lived when Anakin swore his allegiance to Darth Sidious. The Republic became the Empire. After joining the Rebellion, Ahsoka mentored Jedi Karan Jarrus and Ezra Bridger before facing Darth Vader on Malachor. It appeared she had sacrificed her life to stop Darth Vader from harnessing the power of a Sith superweapon, but Ahsoka was not lost, though most of her journey since that time is unknown. So what do you need to know about Ahsoka Tano? While she is shown as cunning and skilled with lightsabers, this shot in a hazy, barren forest tells the audience that Ahsoka is the light in this post-Empire world that is still scarred by decades of Sith rule.
When asked in an interview what he was trying to impart about the character Ahsoka Tano in "The Jedi," Filoni told Vanity Fair, "She is, for lack of a term, a master, because she's largely an independent at this point. I play her much more as a knowledgeable knight. A wandering samurai character is what she really is at this point. I've always made comparisons to her heading toward the Gandalf stage, where she is the one that has the knowledge of the world and can help others through it. I think she's reached that point." Speaking in the same interview about the "scorched wasteland" where we meet Anakin's former apprentice, he compared it to his personal experience living through the wildfires that plagued California. "So I guess I'm just telling a story," he says, "and can some way control it for myself."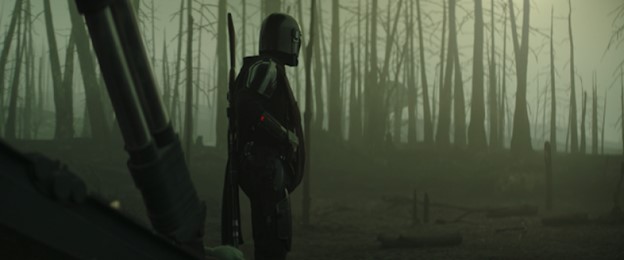 Interestingly, as Ahsoka emerges from the forest in the opening sequence to confront Morgan Elsbeth, the Magistrate toys with Tano by implying the fate of the villagers she will torture are the former Jedi's responsibility, that Ahsoka "controls" their suffering. Tano refuses to take the bait or be distracted from her mission. She reminds the Magistrate that Elsbeth alone chooses to torture the villagers, delivering a deadline to comply before slipping back into the murky forest. The concept of choice will come up again in the Filoni-directed episode of The Book of Boba Fett.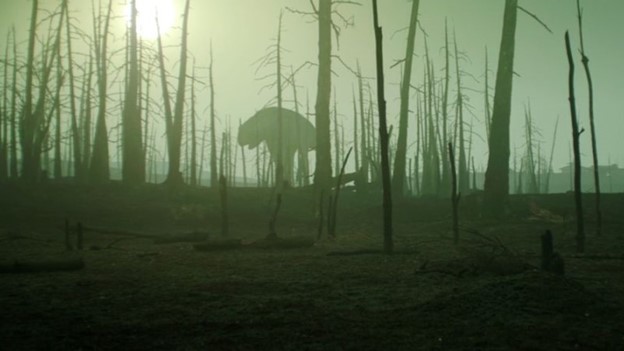 Speaking of choices, Din Djarin willingly takes up the quest given to him by The Armorer: to return the Force-sensitive foundling to his people. The Mandalorian wrestles constantly with choices on this journey, including whether to continue to assist Bo-Katan Kryze's team capture Gideon's freighter, an altering of their original deal to pirate the Imperial weapons. In the end, he earns a clue to finding a Jedi. Din Djarin's arrives on Corvus in search of Ahsoka Tano during the daytime, making it easier to discern the natural devastation in this world still occupied by remnants of the Empire. For the Mandalorian, a potential conclusion to his second season quest is foreshadowed by the rising sun as is a potential solution to Tano's stalemate with Elsbeth.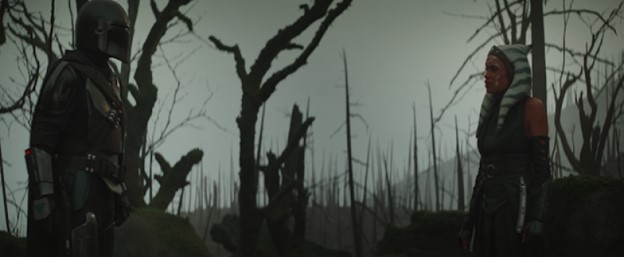 Ahsoka is intrigued by Din's Force-sensitive ward and delays her timeline to learn more about Grogu. Knowing what we do in light of The Book of Boba Fett, Tano's refusal to train Grogu isn't an abandonment of the younger Force-sensitive, but rather a firm belief that both master and apprentice must be free to choose their paths as Jedi. Ahsoka is already a mentor to Luke and in the middle of a quest that the Force has set her upon. In the Art of The Mandalorian Season 2, Filoni expounds on the threat Ahsoka pursues in Thrawn: "And even after the fall of the Empire, the people who built the war machine were still out there and really dangerous. They need to be tracked down because otherwise, they're going to keep doing what they're doing and find new ways to exploit people."
So what does the setting of this interlude in Ahsoka's quest evoke with hints of greenery amidst the plundered forest? Perhaps the notion of new life for the Jedi, equally as devastated as the planets Corvus and Mandalore. Interestingly Filoni's use of green carries over to our first glimpse at the new Jedi Academy on a mysterious planet in The Book of Boba Fett.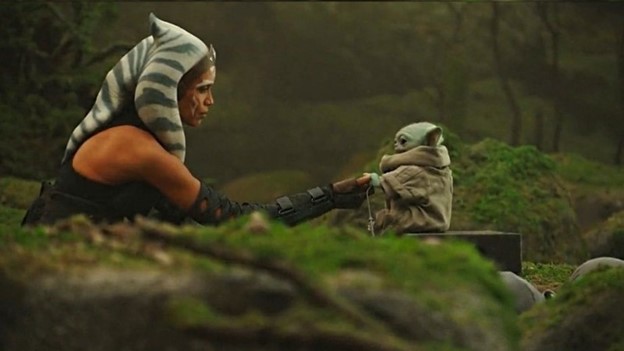 "From the Desert Comes A Stranger" continues with Din's journey of self-discovery in the time after completing his quest to return Grogu to his kind. We see this new locale through Din's eyes as he sweeps over the verdant planet. The Mandalorian is greeted by Luke's trusty droid Artoo, who guides Din from his lush landing site to a hill where the vegetation has been worn away. Ant-like droids emerge, enlisted to construct a structure on the "high ground"; later we learn this is where Luke sits to counsel Grogu on his own choice between being a Jedi or returning to his found family. As often in Star Wars, technology has its price. The construction of the Jedi structure wears away the grasses and soil, exposing the hill to erosion.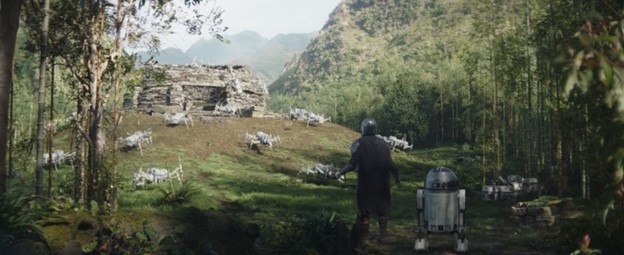 All around Din, the camera frames the forest edge, much of it comprised of bamboo. Across a wide variety of Asian cultures, from China to Japan and India to the Philippines, bamboo is considered a sacred plant, a gift from the gods that can provide shelter, sustenance, clothing, and a means to communicate. Bamboo appears in myths from many cultures, symbolizing longevity, strength, and resilience. A hardy hollow wood, it is used to depict Buddhist enlightenment; when the person empties themselves, they can be guided by the universal spirit – which sounds quite familiar to the Jedi teachings. Using bamboo in this setting with Skywalker and Grogu is a deliberate choice: the Jedi are resilient and Luke is finding a way to enlightment.
When Luke takes Grogu up to the bamboo tops, not only does it harken back to Luke training with Yoda in The Empire Strikes Back but also the memorable forest-top duel in Crouching Tiger, Hidden Dragon, where the combatants must find balance in the bamboo. Luke reminds Grogu of what it feels like to be in balance with the Force, something he knew before Darth Vader attacked the Jedi Temple. Later, Luke confirms to Ahsoka that Grogu is remembering more than learning, which helps his past align more with the concerns expressed by George Lucas that the foundling needed to be trained, as related by Filoni in the Art of the Mandalorian Season 2.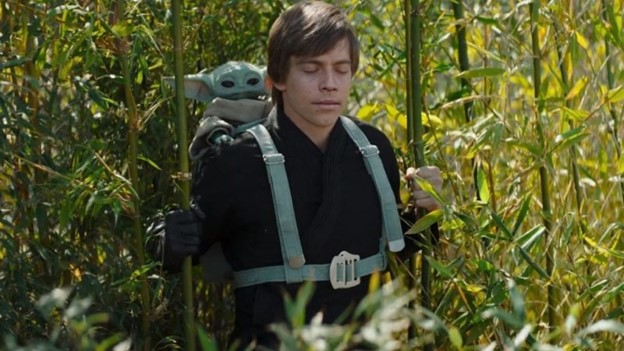 In the short time that Grogu was with Luke between this episode and The Book of Boba Fett finale, he learned to Force-jump, leaping into Din's arms, and to find a more peaceful resolution to a raging beast, taming the rancor as opposed to helping slay the mudhorn in The Mandalorian Season 1. While a lot of people saw the choice presented to Grogu as harsh – the armor or the blade – the reality is that Grogu hadn't really been given a choice up to that point – to be a Jedi or to have time to say goodbye to Din. When Luke reveals his green blade to Grogu earlier, Grogu doesn't lose his balance while standing on one foot, which suggests the weapons are not a source of trauma. The trauma is losing all those people who helped him escape. Over and over, Grogu is shown as wanting to protect people. It's possible he will find his way back to Luke. Din could use some pointers on how to use that Darksaber, too.
Ultimately the Mandalorian-verse appears to be leaning towards a mending of the rift between the Jedi and the Mandalorians. Would that have been possible if Luke Skywalker, finally building his school, compels his first student to stay because he is desperate to rebuild the Jedi Order? In letting Grogu go and understanding his student's need to see Din, Luke shows he is capable of what the Jedi Order wasn't regarding his father Anakin Skywalker. It's a good first step to build a resilient and strong Jedi Order going forward. It's also a path to building bonds with a character holding a weapon that can unite Mandalorians.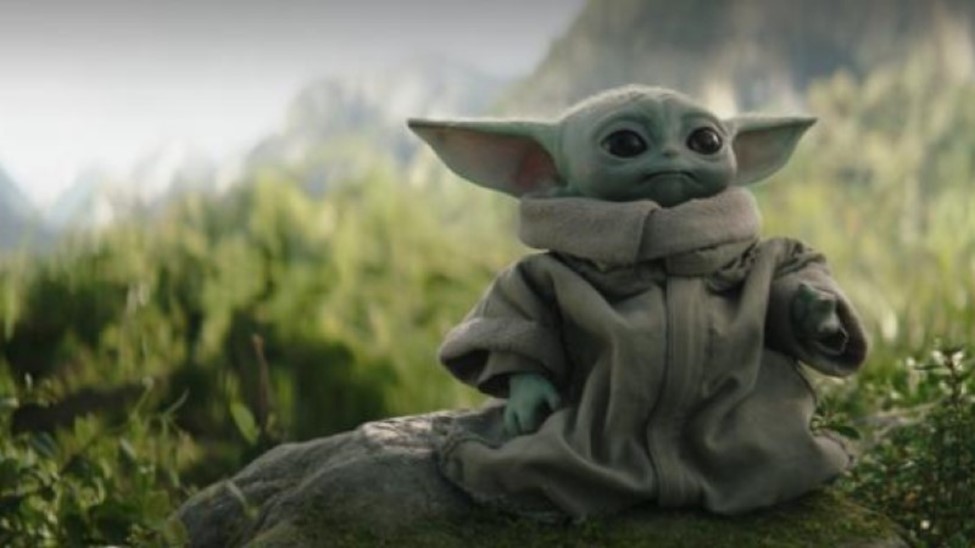 For more discussion of storytelling in The Mandalorian and The Book of Boba Fett:
Hyperspace Theories extended coverage of The Mandalorian Season 2: