The Bad Batch Debuts May the Fourth on Disney+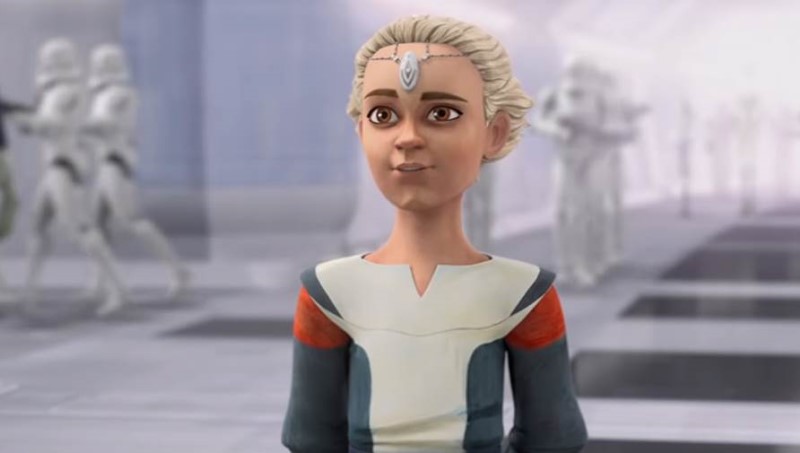 Critically acclaimed animated show The Clone Wars brought depth and breadth to the faceless clones of the prequel trilogy, creating fan-favorites like Captain Rex, Fives, Echo, 99, and Clone Force 99, also known as the Bad Batch. Now Lucasfilm brings to Disney+ the animated series Star Wars: The Bad Batch, which follows the elite and experimental crew as they find their way in a rapidly changing galaxy in the immediate aftermath of the Clone War.
In an interview with Nerdist, head writer Jennifer Corbett (NCIS, Star Wars Resistance) spoke to her affinity for the Bad Batch, "Even though according to the canon they're considered defective, they are still highly skilled. They don't apologize for being different, they embrace it because it's just who they are. They're still very capable, and I think that's just an important thing for us because you don't always have to fit in with the mass society in order to have this existence." Supervising director Brad Rau explains why this era and these clones are particularly interesting to tell stories about, "I think seeing these soldiers that are so good at being soldiers have to not be soldiers, and how they interact with young Omega, is when it gets really good."
Who exactly is Omega? In a roundtable interview with FANgirl, the storytellers acknowledged Omega is essential to the show and the journey of the Clone Force 99 team. Dee Bradley Baker, who voices all the animated clones, told us, "They're certainly not used to having anybody else along or working with anybody else. It's interesting in terms of the story and the writing, to have this kind of personal relationship with the younger character. And to see how that changes and how they accommodate that and how that works."
Having watched the first and second episode, Omega brings ideas presented in the prequel trilogy concerning Jango Fett's relationship with his son Boba full circle. These ideas were toyed around with in individual episodes of The Clone Wars, but that show was definitely about war. Fans of Star Wars animation will definitely want to check out The Bad Batch. It premieres onDisney+ on Tuesday, May the Fourth for a 70 minute movie. A second episode will air in the normal release day of Friday, May 7th.
"Star Wars: The Bad Batch" is created by executive producer Dave Filoni ("The Mandalorian," "Star Wars: The Clone Wars"), and executive produced by Athena Portillo ("Star Wars: The Clone Wars," "Star Wars Rebels"), Brad Rau ("Star Wars Rebels," "Star Wars Resistance") and Jennifer Corbett ("Star Wars Resistance," "NCIS") with Carrie Beck ("The Mandalorian," "Star Wars Rebels") as co-executive producer and Josh Rimes as producer ("Star Wars Resistance"). Rau is also serving as supervising director with Corbett as head writer.