Star Wars Celebration Chicago 2019: The Mandalorian Panel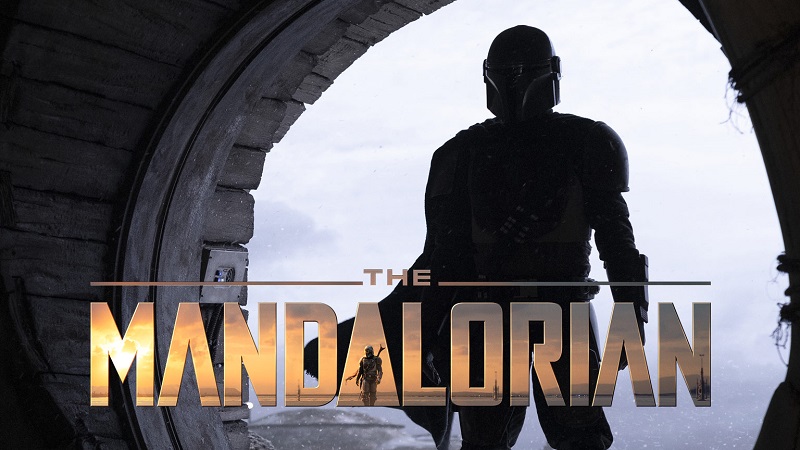 Aside from Episode IX, perhaps the panel with the most fan anticipation leading into Celebration Chicago was The Mandalorian, the first-ever live-action Star Wars television series created for the upcoming Disney+ streaming service. After receiving high marks at a Disney+ preview event for investors on Thursday, April 11, considerably more information was shared at the Celebration panel on Sunday, April 14.
Emphasizing the importance of the series to the slate of new Star Wars content, Lucasfilm president Kathleen Kennedy opened the panel personally to introduce the showrunners of The Mandalorian: creator and writer Jon Favreau, and episodic director and creative consultant Dave Filoni. The two men have known each other for over a decade, having met when Favreau was undertaking post-production on the first Iron Man movie for Marvel and Filoni was developing The Clone Wars animated series with George Lucas. Filoni soon invited Favreau, a lifelong Star Wars fan, to voice the Mandalorian Death Watch leader Pre Viszla over several seasons of The Clone Wars. When Favreau prepared his pitch to Kennedy for The Mandalorian, then his initial draft scripts, he shared them with Filoni before anyone else. Throughout the panel, the banter between the pair clearly showed their friendship and creative trust in one another.

Three cast members joined Favreau and Filoni for the panel: Pedro Pascal, playing the titular (and as-yet-unnamed) bounty hunter; Gina Carano, playing former Rebel special forces trooper Cara Dune; and Carl Weathers, who plays bounty dispenser and underworld figure Greef Carga. Each of them expressed their admiration for the show and their awe and appreciation for Star Wars and its fans. Pascal became overwhelmed with emotion describing the moment he realized he'd been offered the lead role, while Carano insisted on performing her own stunts.
In addition to the panelists, fans were shown four videos for The Mandalorian. Only one, demonstrating how the effects team replicated techniques from the Original Trilogy production era for shots of the Razorcrest starship, was shared over the livestream. The others included the Disney+ sizzle reel, which combined show footage and behind-the-scenes vignettes; a brief clip from the first episode of the series; and a trailer for The Mandalorian, which presumably will be shared more widely closer to launch. Although it is difficult to assess the storytelling from only those short glimpses, The Mandalorian is certainly visually stunning and strongly evocative of the Original Trilogy films, well suited to its timeline placement five years after Return of the Jedi.
The Mandalorian premieres on November 12, the first day of the Disney+ streaming service. Although the release schedule has not yet been announced, Lucasfilm has confirmed that the series will unveiled serially, rather than all at once for binge-watching.
Watch The Mandalorian panel here:
Related Links: