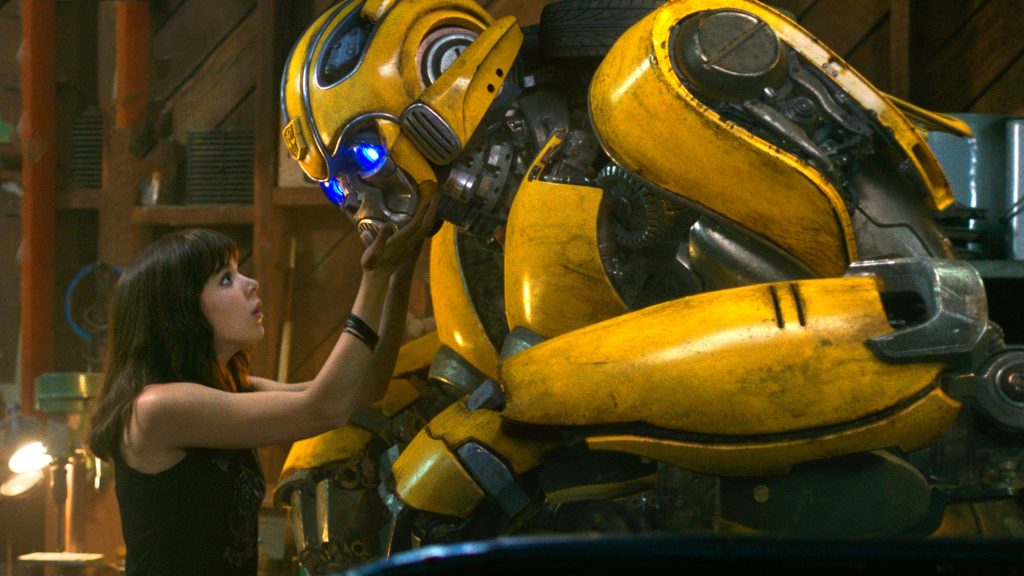 Hollywood loves its franchises. In part because audiences love the feeling of return on fan investment that can come from each new release in serialized storytelling. More importantly, fans of a franchise show that love by purchasing much more than movie tickets, but all manner of associated merchandise, too. The most pressing challenge faced by long-running franchises is balancing nostalgia and fan service against the need to expand the audience. When franchises grow up and tell tales aimed at now-adult fans, they can undermine the appeal to the younger, toy-buying generation.
To keep the franchise magic flowing, Hollywood employs a number of tactics. One requires the hiring of a big name director. For Star Wars: The Force Awakens, that tactic worked well. It has been the staple of the Transformers franchise, which relied exclusively on producer-director Michael Bay to helm its movies until now. Another way to keep the audiences entertained and interested is to hire gifted writers with a knack for storytelling. This is standard practice at Pixar, a company that defied expectations repeatedly with Finding Dory, Toy Story 3, and Incredibles 2.
With Bumblebee, the Transformers franchise deployed both. The director, Travis Knight, is a former rapper whose animation credits include Coraline, ParaNorman, and The Boxtrolls before making his directorial debut on Kubo and the Two Strings. Knight also is a lifelong Transformers fanboy who brought a distinct love for the earliest iterations of the Transformers universe, called Generation 1 (1984-1992) or G1 by fans. Passion for the franchise, its epic lore and encyclopedic facts, can bog down films that operate from the assumption that they are speaking to a new audience each time. That is where screenwriter Christina Hodson comes in. After having scripts appear on the Black List in 2012, 2013 and 2014, Hodson has been working steadily in Hollywood and has been called upon by the likes of Nina Jacobson's Color Force Productions (Crazy Rich Asians, The Hunger Games) and Warner Brothers, where she is currently working on Birds of Prey and Batgirl.
The resulting mix of a passionate G1 fan and a talented screenwriter is a Bumblebee movie that delivers on the heart and mythic beats that made the original Star Wars (1977) and Superman: The Movie (1978) solid launching points for the first two big film/merchandise franchises. The movie takes the audience back to the origin story of Bumblebee. Upon orders of Autobot leader Optimus Prime, he flees the civil war on his homeworld. Bumblebee is assigned Earth to scout the planet as a potential rallying point for his fellow resistance members looking for a place to regroup in their battle with the Decepticons. Bumblebee (voiced by Dylan O'Brien) crash lands on Earth in the midst of a military training operation. Here he first encounters the movie's antagonist, Agent Burns (John Cena), and also loses his voice and memory.
Woven amidst Bumblebee's Hero's Journey is the Heroine's Journey of Charlie (Hailee Steinfeld), a teenaged girl who wants a car for her 18th birthday. When her widowed mother gives her a scooter instead, she sets out to get one for herself. Mechanically inclined, Charlie manages to start a yellow dilapidated Volkswagen Beetle – the last vehicle seen by Bumblebee before his memory core shut down – and bring it home. From there onward, Bumblebee's and Charlie's coming of age stories are intertwined.
With a rocking soundtrack from the 1980s setting and a return to the simpler G1 robot designs, the movie really plays into nostalgia, but it doesn't lose itself to it. The less complex designs allow Knight to hone in on the arc Bumblebee takes as a character. Screenwriter Hodson's identity as a half-Taiwanese woman born and raised in England also informs Bumblebee's evolution. He switches between a young, inquisitive fish-out-of-water and a skilled warrior and spends the back half of the movie trying to rectify those opposing identities within himself. Travis enhances the narrative by focusing on the Transformer's eyes in his simpler style designs and switching facial masks as the titular character shifts between his two opposing identities.
Hodson also does not let her female lead get lost in the story of a legacy character. Charlie has her own path and struggles as she deals with life after the death of her father. During her time with Bumblebee, she serves as one-part mentor – she literally gives him his voice back – and another part ally, but Bumblebee serves the same roles for her in reverse. Running concurrently is a cautiously romantic secondary plot with Charlie and Memo (Jorge Lendeborg Jr.), in which it's obvious this movie was written by a woman. Charlie is never played as a conquest as women often are in these movies; there is even a scene about consent that plays alongside many other family-friendly elements.
Bumblebee is a fun and entertaining action adventure. Decepticon big bads Shatter (Angela Bassett) and Dropkick (Justin Theroux) bring some villainous humor to the mix. For Star Wars fans, Steve Blum (Star Wars Rebels) voices Wheeljack. Knight has fun with the new triple-changer Decepticons. For long-time fans Optimus Prime has a significant role in the movie's opening act, but is used sparingly, and only as a hologram, during the rest of the movie. He's not there to save the day: that's up to Charlie and Bumblebee. If you are a fan, the last shot reveals that they got the balance between nostalgia and story spot on.
Sitting at 97% Fresh on Rotten Tomatoes, it appears the critics agree that Bumblebee is one of the must-see movies for everyone this holiday season.