Star Wars Careers: Where To Start?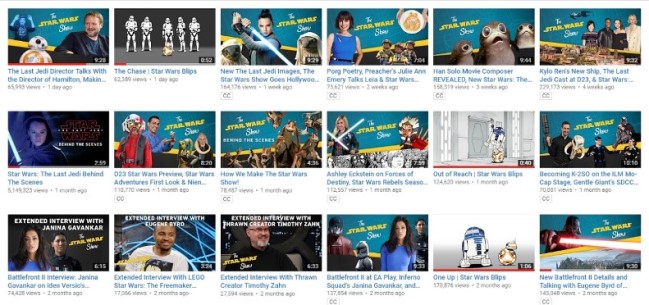 One way that the cycle of exclusion is perpetuated is simply from the fact that women and people of color often don't have the tools – whether it's a mentor or friend – to get their foot in the door. How do you become an author, a producer, an animator? This week Lucasfilm has released two videos that help shed light on the many and varied ways people contribute to the franchise. So I thought I'd share them here, and also note that the individuals highlighted represent the ever-expanding diversity in Star Wars.
First up, the Star Wars Show features foley artist Jana Vance, who created the sounds for BB-8. As an aside to this cool look behind the scenes of The Force Awakens and noise-making, this episode features Hamilton director Thomas Kail chatting with The Last Jedi director Rian Johnson about the creation process. The second video, which has the same style as the Vance segment, showcases Leland Chee, the Keeper of the Holocron. Chee is one of the nicest (and smartest) guys in Star Wars. His enthusiasm shines through in his feature, which appears on Lucasfilm's Facebook page.
If you can see it, you can be it.
Edit: Some cool context from Leland Chee.
In a previous job, I recorded cooking sounds for Martin Yan. Jana's foley stage was underneath our Skywalker Ranch office. #itsallconnected

— Leland Chee (@HolocronKeeper) August 21, 2017