Star Wars Celebration Europe Debrief With Skywalking Through Neverland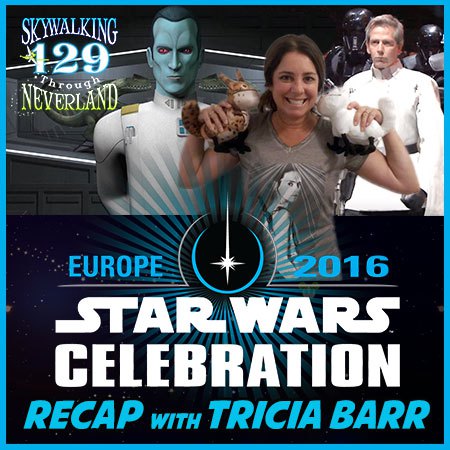 An hour after Celebration Europe's doors closed I shared my thoughts and excitement with Skywalking Through Neverland.
Fangirls Going Rogue's LIVE show with Star Wars Report from the Celebration Europe One Force podcast stage is available now.
EXCLUSIVE Celebration Europe interviews with Star Wars Rebels showrunner Dave Filoni and voice actors Tiya Sircar (Sabine Wren) and Sam Witwer (Darth Maul) are also available now.