Find Star Wars For Everyone At Kohl's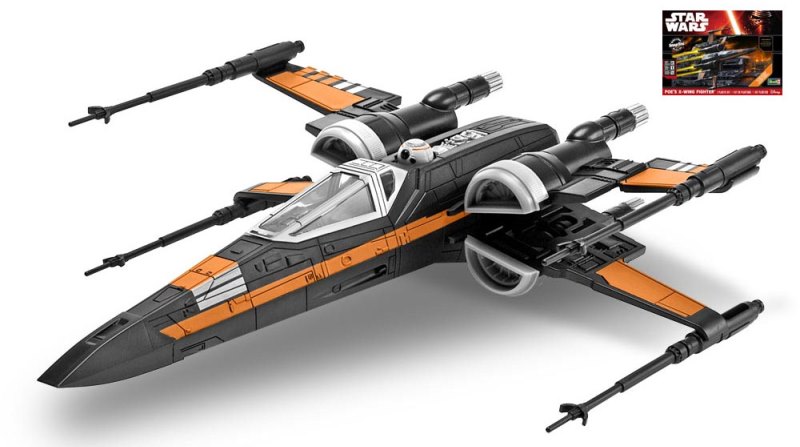 The weather outside may be frightful, but shopping for Star Wars gift ideas was delightful. Over the years of fandom, there have been action figures and other toys that seem to be elusive – the Star Wars Rebels Hera and Sabine come to mind – but I often noted friends on social media would declare success after hitting Kohl's. It's not a place where I would traditionally think to find Star Wars merchandise, but after spending some time perusing their Star Wars section, Kohl's has become a go-to destination. From moms and dads to kids or fandom best friends, they have every type of fan covered.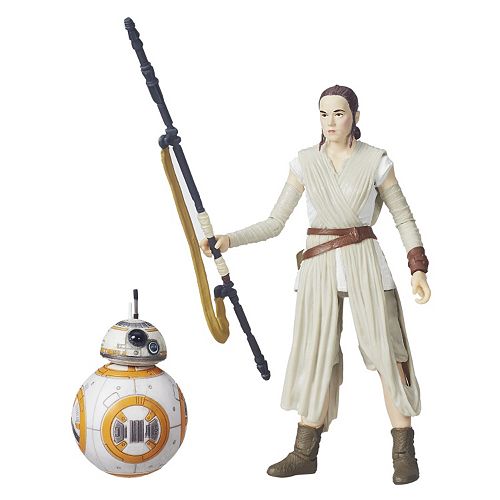 While there are no kids in my household, I have nieces and nephews who I have decided all must be recruited to the light side of Star Wars fandom. Although I won't hold it against them if they go dark side. If you talk to fans who grew up on Star Wars, the action figures held a special place in our hearts. It was exciting to find an array of 3.75-inch action figures from Star Wars Rebels and the movies, but the 6-inch Black Series from Hasbro is what gets fans' hearts thudding. I can't wait to see the expression on the nieces' and nephews' faces! Here's what I'll be wrapping up this week:
Black Series 6-in. Chewbacca Figure by Hasbro
Black Series 6-in. Kylo Ren Figure by Hasbro
Black Series 6-in Finn (Jakku) Figure by Hasbro
Black Series 6-in. Rey (Jakku) & BB-8 Figures by Hasbro
If you really want to make a splash though, the Poe Dameron X-wing and First Order TIE Fighter by Hasbro are the must-haves.
When I'm talking family, that extends to my fellow bloggers here at FANgirl and my co-hosts on my podcast Fangirls Going Rogue. They all have different tastes from geek fashion to plushies. The selection at Kohl's made it easy to cover all the bases. Check out these amazing finds:
First Order Deluxe Blaster by Nerf
Star Wars Rebels Ghost Pendant Necklace
The talking Chewbacca has been a hit with everyone who has seen it. It has become my top recommendation. You really can't go wrong with anything BB-8 or Ewok, either.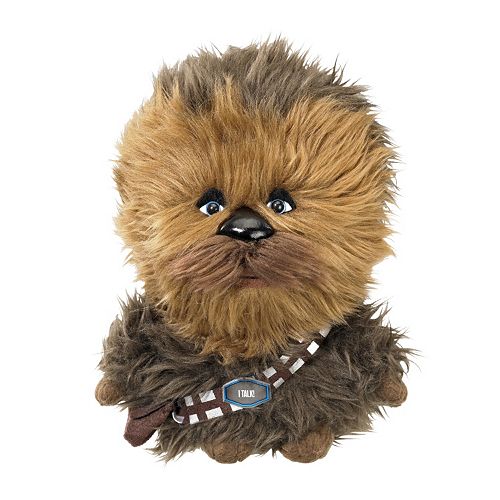 The amazing thing about the whole shopping experience was that I did it over a couple days around the Veteran's Day holiday. The online store had incredible sales, and included Kohl's cash, until November 27th that is $15 for every $50 purchased. I ended up with some extra money to spend at the end of my shopping spree. For the frugal shopper, the Thanksgiving weekend looks to be similar as a way to get the most bang for your buck!
Since geek fashion has been an important topic on FANgirl, I added a few fashionable purchases to my shopping cart. Kohl's launched a major initiative with female fans last month. On the October episode of Fangirls Going Rogue, you can hear us interview fangirl extraordinaire Lillian Skye, who modeled for the related advertisements. Here are my finds:
Embellished Star Wars Tee – Women's
Star Wars Jedi Glitter Tee – Women's
Empire Strikes Back Thermal – Junior's
All the shirts were retro in style, and I loved the extra sparkle, which we don't see a lot of. The Empire Strikes Back Thermal is super comfy and now in my regular rotation, as is the Rebel flex cap. All the items included free shipping and my orders arrived in a few days. For a busy fangirl, that is super important.
Check out our gallery of finds for gift ideas from Kohl's.
.
.
The Star Wars merchandise shopping experience was provided by Kohl's in exchange for a fair review.