Taylor Gray and Ray Park Join Fangirls Going Rogue
The ladies fly fast and shoot straight with their 'ships in the newest episode of Fangirls Going Rogue. Bria LaVorgna (Tosche Station, White Hot Room) joins Tricia Barr, Teresa Delgado, and Sarah Woloski to discuss survival skills for a new era of Star Wars movies. Lessons learned in the 'shipper wars in the Prequel Trilogy and Expanded Universe eras spur a discussion on how to be passionate about our favorite characters without making enemies of fandom friends. Parents, Parents, this is the podcast conversation to help guide you and your younglings through the social media era. Hear the ladies' thoughts on Star Wars Rebels Season 2 summer premiere; short form #spacemarried, #Vaderrules, and #fangirlflail. Speaking of Rebels, the fangirls round out interviews with all the members of the Ghost's crew, speaking to Taylor Gray. From Star Wars Weekends, Darth Maul stunt actor Ray Park shares how Star Wars inspired his career and how martial arts can help little (and big) kids focus. Finally, the character discussion gets imposing as Agent Kallus takes center stage.
Don't forget you can get your own Fangirls Going Rogue or #fangirlflail shirts from our store.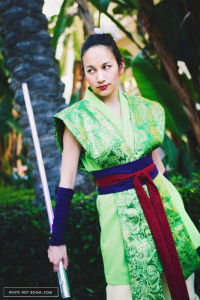 Fangirls Going Rogue is available on Shotglass Digital and iTunes or subscribe to the RebelForce Radio RSS feed.
Fangirls Going Rogue: @FGGoingRogue
Tricia: @fangirlcantina
Teresa: @icecoldpenguin
Sarah: @JediTink
Bria: @ChaosBria
Email: contact@fangirlsgoingrogue.com
Facebook: Fangirls Going Rogue
Tumblr: fangirlsgoingrogue.tumblr.com
Instagram: @FGGoingRogue
Voicemail: 331-21 Ewoks or 331-213-9657
Please like Rebel Force Radio on iTunes and leave a positive review, and in your review mention how much you enjoy Fangirls Going Rogue.