Tricia's Ultimate Star Wars Book Tour Journal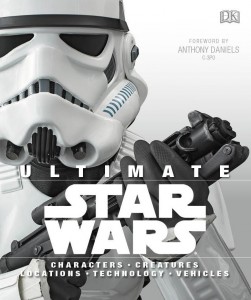 Whenever I travel, I like to keep a journal to record the memorable moments along the way. Visiting seven cities in eight days for my Ultimate Star Wars book tour, I knew I'd better update my journal every day or there's know way I wouldn't forget things. The first two stops on my tour were local in South Florida, so that helped me easy into the adventure.
In my travel journals I always record storytelling notes, too: things I notice that can make my storytelling better. The start of my book tour was no exception. Click over to TriciaBarr.com to read about the first two days of my book tour in Vero Beach and Fort Lauderdale.
---
For updates on all things FANgirl follow @FANgirlcantina on Twitter or like FANgirl Zone on Facebook. At times she tries the Tumblr.