Fangirls Around the Web: July 17, 2014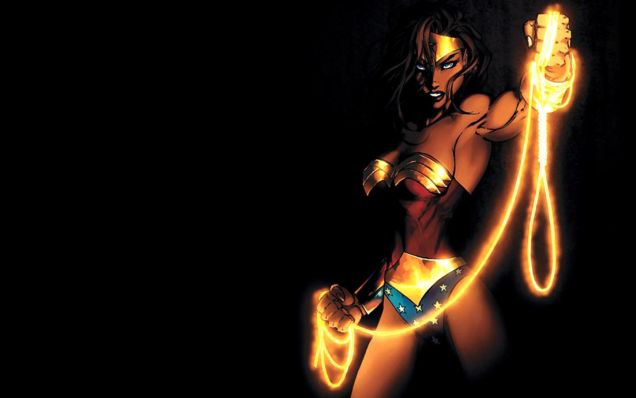 Fangirls Around the Web is a bi-weekly series that celebrates fangirls and their heroines, real and fictional.
Fantastical Heroines
Sleepy Hollow's Heather V. Regnier was featured at Emmys.com. After serving as executive story editor for the first season, she takes on a producer role for season two.
Fringe's Georgina Haig, who played Peter and Olivia's daughter in the future storyline, has been cast to play Elsa in the upcoming season of ABC's Once Upon a Time, as the principals from Frozen join the fairy tale cast.
Powerful Women
Forbes recently named Jennifer Lawrence the Most Powerful Actress in Hollywood. (via AV Club) She also ranks #12 on their Celebrity 100 list.
The United States Navy now has its first-ever woman four-star admiral. (via TheMarySue)
Express Yourself (and Your Opinion)
Jen at Anomaly Podcast reviews How To Train Your Dragon 2 from a mother's perspective and with a little help from her wee one. Look for more in the future.
TheMarySue recently absorbed Geekosystem, and the editors posted a letter to explain the transition. I am a big fan of the website, so I'm glad to see it flourishing. Susana Polo rants about "Oh, Fantastic: New Creative Team on Wonder Woman Comic 'Doesn't Want to Say Feminist.'" Becky Chambers writes about "A Field Experiment on Gender Stereotypes and Video Game Interactions." Also spotted on TheMarySue, this video that animates Meryl Streep's remarks on beauty expectations in a 2008 interview with Entertainment Weekly.
Olivia Wilde also took on the issue of beauty standards recently, after a GQ movie review implied she was too attractive to play a writer. Wilde zinged back on Twitter. Earlier this year, Wilde encouraged fangirls to speak up for what they want as entertainment industry consumers.
At Mic.com, Julianne Ross notes that the sharp gender disparity in literary circles makes the slight all the more offensive.
Support Women In Words and Deeds
This #LikeAGirl ad from Always has been shared with me by several regular readers. For the record, I run like a girl.
Johnamarie from The Wookiee Gunner shared links Nerdy Ninja Platypus' great everyday cosplay post for Ahsoka and Wicked Fullmoon's nail art from The Clone Wars. In that same vein, Rebecca Rose at Jezebel reports on the "Twitter Hashtag Encourages Hollywood to #HireTheseWomen."
I would encourage women who create fanwork to reach higher. Aspire to be a professional fan just like Dave Filoni and Simon Kinberg. Speaking of Dave Filoni, Lillian Skye was so inspired by his foreword to the Star Wars Rebels Visual Guide she typed it up to share. He says, "It is my hope that the images, descriptions, and details within these pages inspire a new generation of fans to dream of visiting this beloved galaxy and imagine their own characters, their own stories, and what might be, a long time ago in a galaxy far, far away…" I'm guessing those sharp storytelling skills were honed imagining his own fanfiction.
Over at Suvudu, I celebrated ClubJade's 10 years as a Star Wars blog and the site's contributions to the fandom.
It's Still The Year of the Fangirl! 
The latest Her Universe Fangirls of the Day are: Ashley, Holly, Bella, Jessica, Hailey, Amy, Lizzy, Pam, Zenny, Jamie, Jessica, Nikki, Heather, Jenny, Cheyenne, Monica, Antonia, Cathy, and Marggi. Nominations are still open. Anyone can highlight their favorite fangirls.
Only In Your Mind Is The Ceiling
Back in our June 11, 2014, Fangirls Around the Web we highlighted Kacy Catanzaro, who was the first woman to complete the entire qualifying obstacle course for American Ninja Warrior. So guess what happened when she tackled the longer Finals qualifying course?
Do you feel inspired? Read what Catanzaro had to say in her interview with Vulture. At the time of this posting the YouTube video of her amazing run through the course is closing on four million hits.
---
Tricia Barr's novel, Wynde, won the 2014 Independent Publisher Book Award Gold Medal for Best Science Fiction/Fantasy/Horror Ebook. She was also part of Silence in the Library's successful all-female creator science fiction and fantasy anthology Athena's Daughters, which is available now. For excerpts and tales of her adventures in creating a fictional universe, hop over to TriciaBarr.com.
For updates on all things FANgirl follow @FANgirlcantina on Twitter or like FANgirl Zone on Facebook. At times she tries the Tumblr.