Daisy Ridley Roundup: May 20 – May 27, 2014
On May 22nd, John Boyega posted an Instagram video revealing his transportation to work – a camel ride. He gives us a peek at the back of a young woman on the camel in front of him. On Twitter he gave a shout-out to his co-star Daisy Ridley, who you can follow @Ridley_Daisy.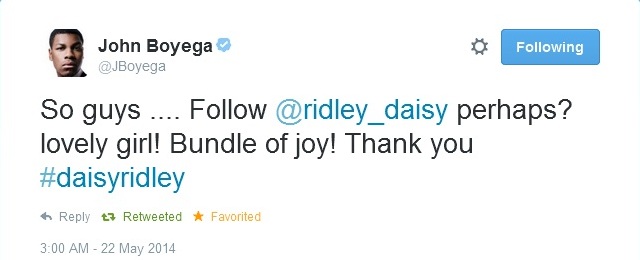 Daisy Ridley confirmed by Twitter on the 24th that she was indeed the woman riding the camel in Boyega's video. The mode of transportation suggests they are traveling to a remote location, not the "centuries-old-looking market" (as noted by The National) we see in the J.J. Abrams Force for Change video. Perhaps on their way to the rumored "blast crater"?
Apparently, Ridley helped ice Boyega's quads – Love the look on his face! Sand dunes can be rough on the quads.
Considering the recent discussions by fans about marketing of toys to girls as it relates to Star Wars, it's worth noting the first tweet by @Ridley_Daisy is this RT: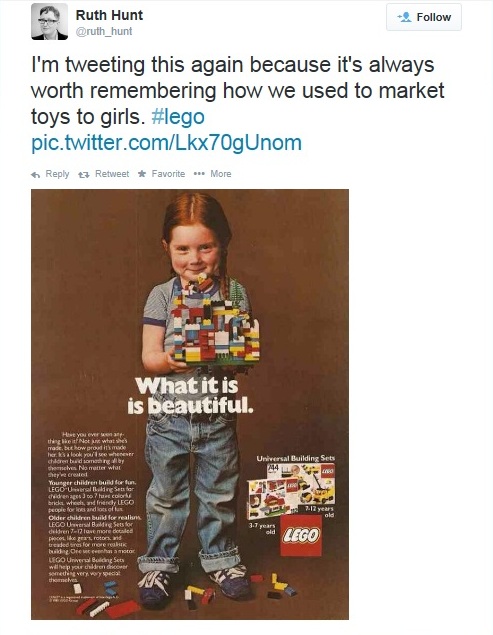 Ridley also recently followed stunt actors Florian Robin and Chloe Bruce, who are both in Abu Dhabi. Bruce worked on Kick-Ass 2, Thor: The Dark World, and Guardians of the Galaxy. She is the same height as Ridley.
Whether Bruce is stunt-doubling for Ridley or fighting her, looks like we have some action in store for the ladies!
Last updated: May 27th at 2:00 pm EDT.
For all the Daisy Ridley Roundups check here.
---
For updates on all things FANgirl follow @FANgirlcantina on Twitter or like FANgirl Zone on Facebook. At times she tries the Tumblr.