Hayley Atwell Talks !!Agent Carter!!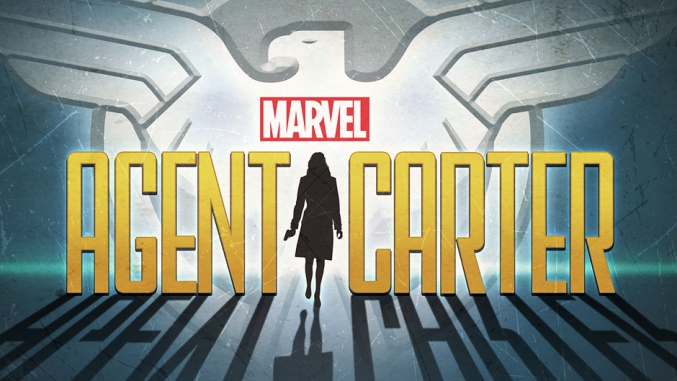 Marvel's Agent Carter has been picked up as a series for ABC! Needless to say, much enthusiasm was expressed among the FANgirl team, hence the liberal use of exclamation points here and on social media.
From Marvel's website
"Marvel's Agent Carter," starring Captain America's Hayley Atwell follows the  story of Peggy Carter. It's 1946, and peace has dealt Peggy Carter a serious  blow as she finds herself marginalized when the men return home from fighting  abroad. Working for the covert SSR (Strategic Scientific Reserve), Peggy must  balance doing administrative work and going on secret missions for Howard Stark  all while trying to navigate life as a single woman in America, in the wake of  losing the love of her life–Steve Rogers. Inspired by the feature films  "Captain America: The First Avenger" and "Captain America: The Winter Soldier,"  along with the short "Marvel One-Shot: Agent Carter."

Starring Hayley  Atwell as Agent Peggy Carter, "Marvel's Agent Carter" is executive produced by  Christopher Markus, Steve McFeely, Tara Butters, Michele Fazekas, Kevin Feige,  Louis D'Esposito, Jeph Loeb.
The World War II era saw a rise in women entering the workforce and participating in the military, which makes this time period ripe for female characters participating in the fight against good and evil. If you haven't seen the Peggy Carter short on the Iron Man 3 Blu-ray, I encourage you to check it out.
The Daily Dot has an excellent piece on the merits of giving Peggy Carter a chance to come front and center.
Peggy Carter may not have any superpowers, but if you look at Captain America: The First Avenger, it's as much of a heroic origin story for her as it is for Steve Rogers. In fact, in that regard it subverts one of the most overused tropes in the action movie genre: the fridged girlfriend.

Instead of rescuing his love interest from a supervillain or having to avenge her death, Captain America's motivation is tied up in the kidnap and eventual death of his friend Bucky. So while Peggy Carter is technically his love interest (or alternatively, Steve is hers), from a storytelling perspective she's more like an authority figure than a traditional female romantic lead. And from the point of view of her life story, Steve Rogers himself is the "fridged girlfriend."

If you interpret the movie as Peggy's origin story as a hero, Steve is the love interest who dies too young, inspiring for her to forge ahead with her life and become one of the founders of S.H.I.E.L.D., thus changing the Marvel universe forever. A few days before the Agent Carter TV series was announced, Atwell discussed this in a YouTube interview, speaking about how Peggy's love and grief for Steve were a motivating force in her later life.
Hayley Atwell talks about what her character brings to Marvel compared to some of its other well-known female characters. She reveals the series is set for eight episodes. (via The Wrap)
Related posts:
---
Tricia Barr's novel, Wynde, won the 2014 Independent Publisher Book Award Gold Medal for Best Science Fiction/Fantasy/Horror Ebook. For excerpts and tales of her adventures in creating a fictional universe, hop over to TriciaBarr.com.
For updates on all things FANgirl follow @FANgirlcantina on Twitter or like FANgirl Zone on Facebook. At times she tries the Tumblr.