Skywalking Through Neverland: EU and the Movies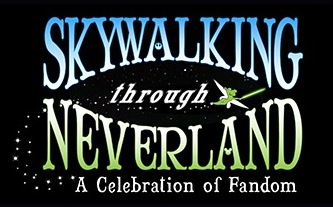 A couple of weeks ago I joined Robert Bapst of The Bald Solo on Skywalking Through Neverland for their episode "Expanded Universe – Should They Stay Or Should They Go?" From their shownotes:
What characters or situations from the Expanded Universe would you like to see cross-over into the new Star Wars films? Would it be a mis­take to give established characters, such as the kids of Han and Leia or Luke, new names and backstory instead of using what's already established? Which of Anakin/Vader's apprentices would win in a fight Ahsoka or Starkiller?
We ask Tricia Barr of Fangirls Going Rogue and Robert Bapst of The Bald Solo Podcast these Star Wars Expanded Uni­verse ques­tions and more in our Tiki Can­tina segment.
Then we con­tinue with Dave Skale's in-depth look at Star Tours when the original attrac­tion comes to a close in 2010. We share sto­ries as we celebrate The Last Tour To Endor on both coasts.
It's time to put on your Think­ing Ears as we challenge you, the lis­tener, and a group of cosplayers in another round of the Disney Trivia Challenge! (In what movie do you see a Buzz Lightyear toy in a doctor's office?)
In our Count­down segment we find out how many more days until Celebration Anaheim, Episode VII and we still have no idea about how many more days until Star Wars: Rebels. How­ever, we do look at new trail­ers and characters including Ezra and his laser sling-shot (is Dennis The Menace really an obscure reference in 2014?).
And remember, Neverland on Alderaan!
---
For updates on all things FANgirl follow @FANgirlcantina on Twitter or like FANgirl Zone on Facebook. At times she tries the Tumblr.