Darth Plagueis Competes For Goodreads Best Science Fiction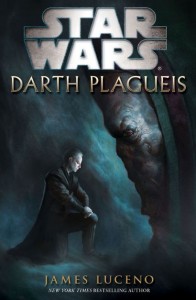 The final voting round of the Goodreads Choice Awards ends on Tuesday, November 27th. Star Wars: Darth Plagueis by James Luceno is among the 10 finalists for Best Science Fiction. These awards are touted as "the only major book awards decided by readers." The book already had won Favorite Book (Fiction) in the Star Wars Insider Awards this year.
Darth Plagueis took a while from concept to reality, but it's also one of the few novels recently with input from George Lucas and Howard Roffman, who just returned to Lucasfilm.