Fangirls Around The Web: July 21, 2012
Fangirls Around the Web features the fangirls and their heroines who keep me inspired. This week I'm mainly catching up on news that came out last week around San Diego Comic-Con. First up are the heroines.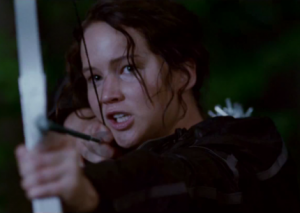 It's not news that the third Hunger Games book has been split into two movies, but it proves there is box office muscle behind an action movie featuring a heroine.  I've always thought Mockingjay was hindered by the first person point-of-view chosen for the series, so I'm all for the break.  The question now is, where will the break occur within the story? EW.com proposed some interesting suggestions.
If more Hunger Games isn't exciting enough, I better give a shout out to Nickelodeon for ordering Season 2 for The Legend of Korra.
With Lex's help I've been chronicling the evolution of the modern myth from the classic Campbell monomyth to include a heroine's journey. Buffy Summers, Jaina Solo, and Katniss Everdeen have been part of that discussion and we're currently outlining what they've done with Korra's story. So it was exciting to see Maria Selke point out our work at School Library Journal's Connect the Pop blog.
I've noticed the past week or two that many fangirls are working hard to promote the things we love. Here are a few examples:
And finally, sketchcard artist Shea Standefer shared her fanart of Jaina's and Jag's wedding on her Facebook page. It made me smile, and I hope it spreads a few more smiles.